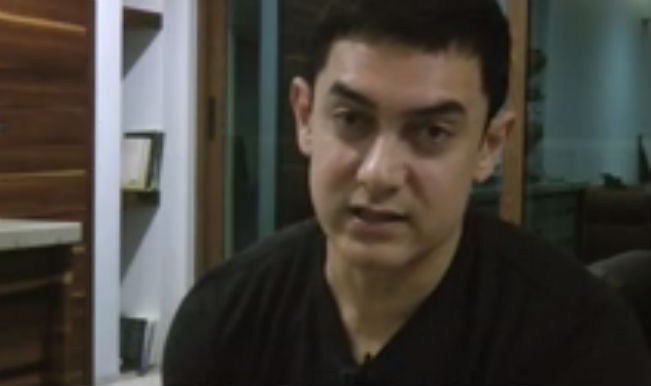 The One Billion Rising campaign for gender equality and against domestic violence - and violence of any kind perpetrated on women – is back. Endorsing the cause is actor Aamir Khan, who has already spoken out against the issue on his TV chat show Satyamev Jayate last year. The show's second season – Satyamev Jayate 2 – is on the anvil and the timing could not have been better for Aamir to support One Billion Rising.
How does Aamir fare in the ad? He is honest, straightforward and thankfully, seems sincere. Aamir gets to the point right away and addresses men, explaining that to bring about a change in the scenario, first and foremost it is the men who have to change. He appeals to men to be sensitive towards women. "Raising our hand to strike a woman does not increase our masculinity. Instead, it shows our cowardice. If we truly want to be real men, I feel, we will have to first learn to be sensitive," he says.
Aamir then seeks support for the One Billion Rising campaign. The video, which is in Hindi, has English subtitles.
The One Billion Rising campaign date is always Valentine's Day, the day of love (February 14). Which seems kind of apt because a woman is often subjected to violence by one of the people she loves the most – whether a man or a woman. The movement was part of the V-Day campaign – inspired by Eve Ensler's The Vagina Monologues – when first started in 2012.
Watch: One Billion Rising – Aamir Khan's video message against domestic violence
For more details, go to the One Billion Rising website.