Superhero movies are widely anticipated all around the world, But usually they revolve around the superheroes only, as they are seen in almost every frame. Throughout the film, a superhero is well occupied fighting the crime lords, space creatures invading the world and other vicious villains. But there is another person who has her own distinct place and identity in the movie. Yes, we are talking about the lady loves. So apart from being curious about who is being cast as a superhero, we eagerly await to see the actresses playing their soulmates.
Katie Holmes as Rachel Dawes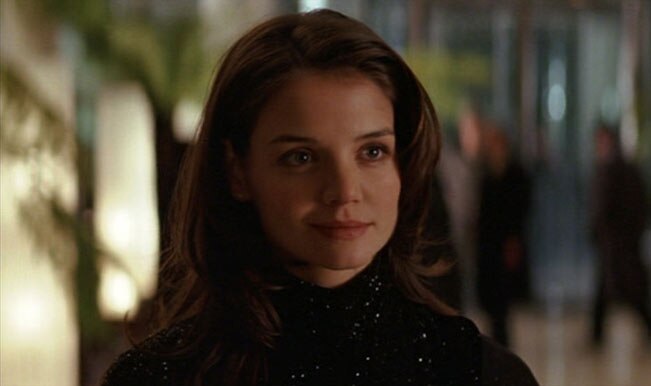 She played Batman/Bruce Wayne's childhood friend and sweetheart, Rachel Dawes. This character was seen for the first time in Christopher Nolan's Batman Begins in 2005. Katie Holmes looked beautiful, innocent as a responsible law abiding citizen and is the first guide in helping Bruce Wayne into becoming Batman, a crime fighting superhero.
Maggie Gyllenhaal as Rachel Dawes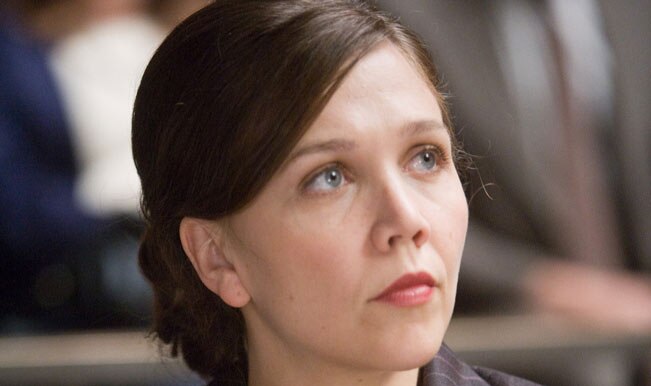 In the second instalment of the Batman trilogy The Dark Knight in 2008, Maggie reprised the role of Rachel Dawes. Her appearance was far more determined but there seemed a spark missing in her chemistry with Batman. It was nice she chose to settle down with Harvey Dent and not Batman.
Nicole Kidman as Dr. Chase Meridian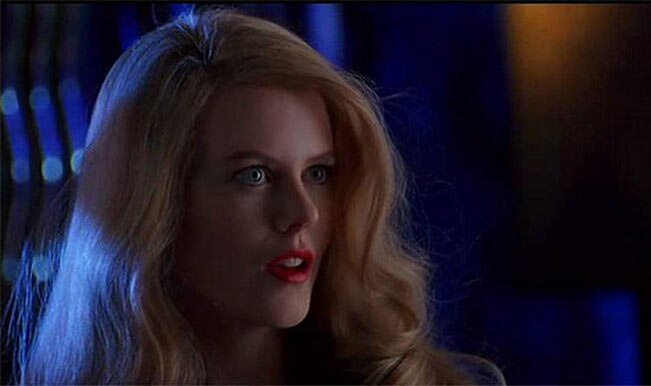 She played Batman's love interest and damsel in distress, Dr. Chase Meridian, a criminal psychologist opposite Val Kilmer in Batman Forever in 1995. Her appearance in a short black dress with blonde hair and luscious strawberry lips looked more of a downtown seductress than that of a doctor helping Batman find criminals.
Amy Adams as Lois Lane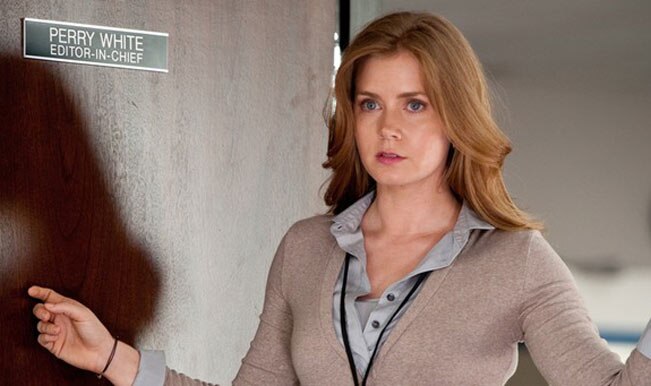 An actor with a five Oscar nominations for Best Actress, Amy Adams played Lois Lane in 2013's Man of Steel. Her honey brown hair and petite figure as a gutsy, funny, ambitious and tough news hunting reporter looked a perfect fit. She will reprise the role in the sequel of the movie, tentatively titled Batman vs. Superman.
Gwyneth Paltrow as Pepper Potts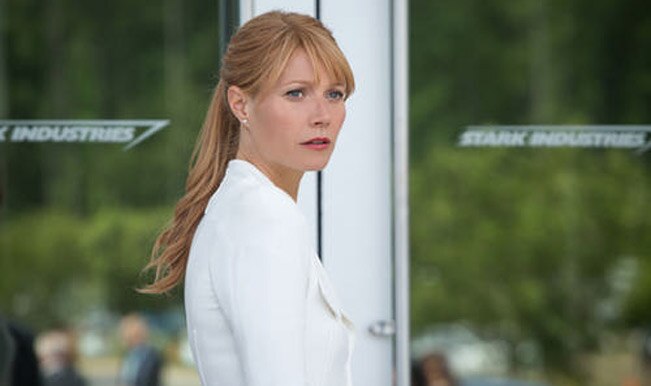 She played Iron Man/Tony Stark's love interest in the movie series. From playing Stark's loyal personal assistant to his lady love, her character was a welcome change from the one shown in very typical superhero love stories. Her slow and cute love track with Robert Downey Jr who essayed the role of Iron Man was innocent yet fun.
Natalie Portman as Dr. Jane Foster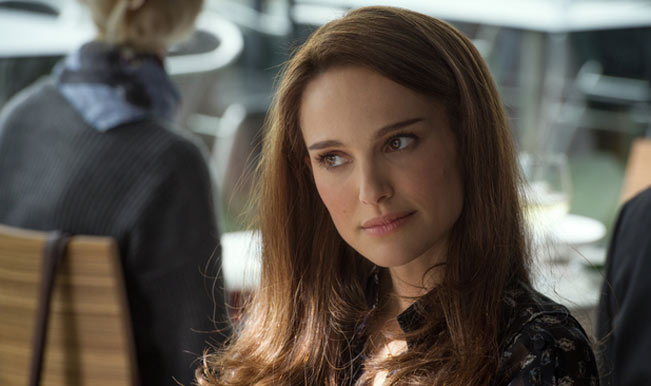 Oscar Award-winning actress Natalie Portman played Jane Foster, the love interest of Thor in Thor (2011) and Thor: The Dark World (2013). In the original comic, the character was that of a nurse, but in the movie adaptation she played a scientist researching life in outer space.
Kirsten Dunst as Mary Jane Watson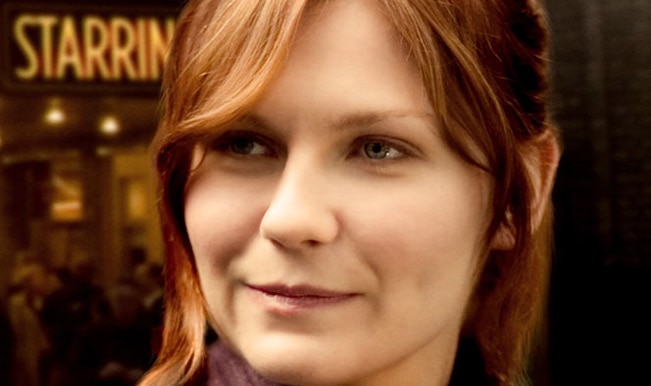 She played Spider-Man / Peter Parker's romantic interest Mary Jane in Spider-Man (2002), and its two sequels. She shared dazzling chemistry with Tobey Maguire. She looked most genuine in her act of playing damsel in distress. And the steamy kiss in the rain with the upside down Spidey is worth mentioning in the 2002 movie.
Blake Lively as Carol Ferris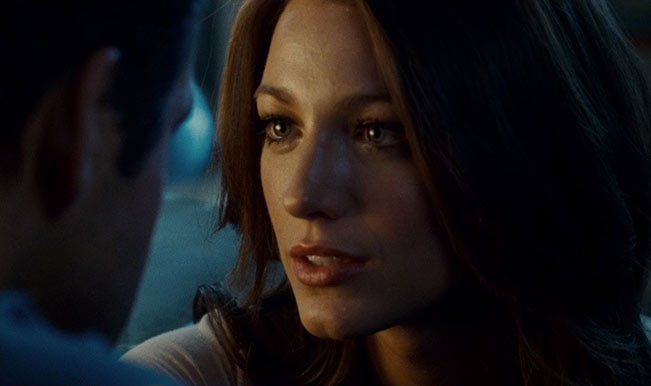 The American actress played the love interest of Hal Jordan in Green Lantern (2011). During the filming she started dating her co-star Ryan Reynolds who played Hal Jordan/Green Lantern and got married to him in 2012.
Priyanka Chopra as Priya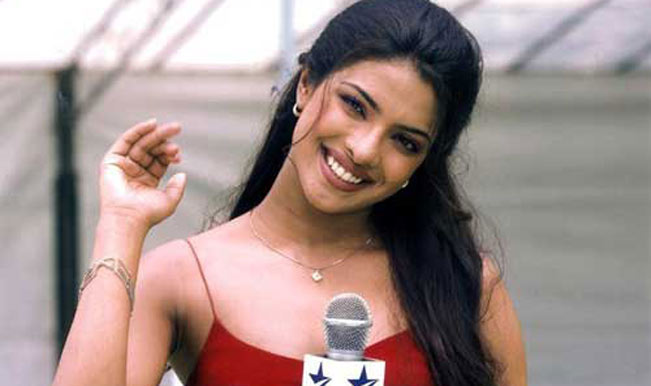 She played the love interest of our very own desi superhero Krrish (Hrithik Roshan) in the movies Krrish and Krrish 3. Her portrayal of a journalist-cum-damsel in distress had adverse effects on audience's nerves and you seriously cannot relate to her as a substantial part of the movie like her Western counterparts.
Emma Stone as Gwen Stacy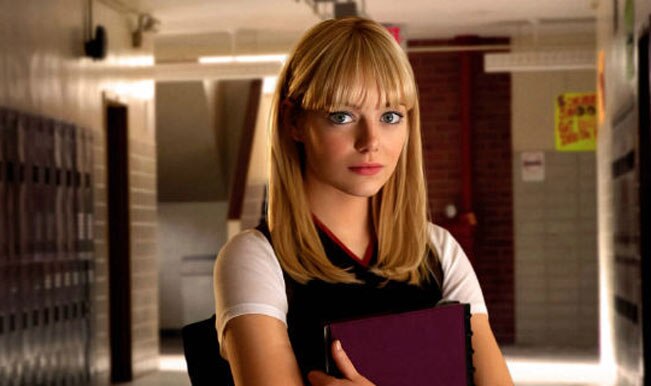 In the 2012 reboot film The Amazing Spider-Man, with an all-new star cast, Emma Stone played the role of Gwen Stacy. She is Spider-Man's first love before Mary Jane came into his life. Emma dropped her red head look to go blonde for this role. As an Oscorp intern she looks fierce, bold and pivotal. She will feature again in the sequel opposite Andrew Garfield.
Jennifer Connelly as Betty Boss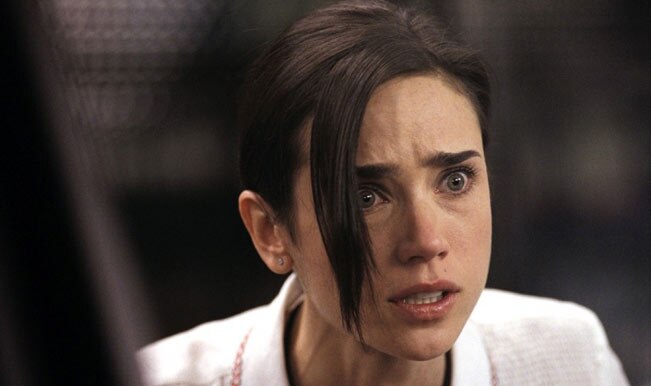 In the 2003 release Hulk, she played Bruce Banner/ Hulk's co-researcher. The Academy Award-winning actress' role of Betty Ross was quite intriguing, as she did not play the typical romantic interest but an ex-girlfriend who might be the only connect which turns Hulk back to the human form.
Hayley Atwell as Peggy Carter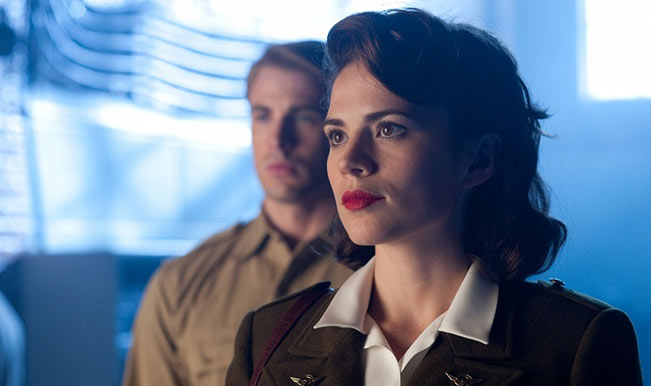 She played the role of Peggy Carter an English Agent in Captain America: The First Avenger. She was Captain America's love interest opposite Chris Evans.
Emily VanCamp as Sharon Carter or Agent 13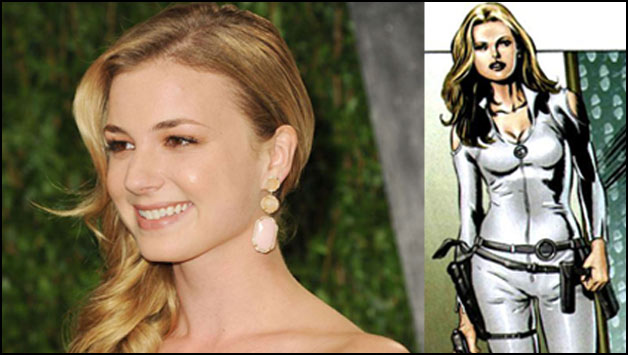 In the yet-to-release Captain America: The Winter Soldier coming out in 2014, Emily VanCamp plays the role of Sharon Carter or Agent 13 who is the niece of Peggy Carter, Captain America's former lover interest. In the comic book, her character sees an on and off love track with the superhero. You can catch the first glimpse of Emily VanCamp as Sharon Carter in Captain America: The Winter Soldier.