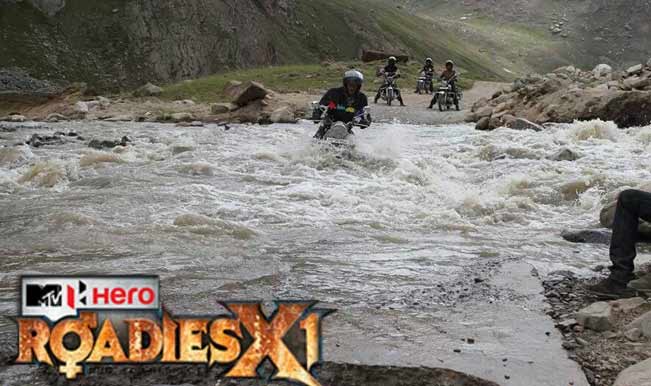 MTV Roadies XI 'Ride for Respect' moved to Chandigarh in search of roadies. Yes, after selecting seven contestants from Delhi alone, they reached Chandigarh, a city that has never disappointed them in the previous seasons. Going by the looks of this episode, they have managed to maintain their 'high standards' by producing the most irritating, on the nerves, high on aggression candidates.
Raghu used the platform to promote his autobiography and it definitely looks like he is working on his image makeover. The usual 'I am Roadie' chants of the crowd received some cane charge. It appears the theme this season revolves around rape – victim, predator, as the topic for group discussion was 'Would you marry a rape victim?' with horrible responses on such sensitive topic. The people monitoring the GDs reminded you of how the unruly members behave in Parliament. But there was no Meira Kumar to adjourn the house.
The usual bunch of candidates included a girl claiming to be wild, a middle aged lady who does not like to be called 'not young' and a guy wanting to get his sex changed and marry Rannvijay. Looks like the Dhoom:3 idea of lets get emotional has rubbed on the show thinktanks. What is with the Roadies and the emotional drama?
But in the end it turned out to be better than Delhi auditions. Chandigarh and their junoon is something you should watch out for.