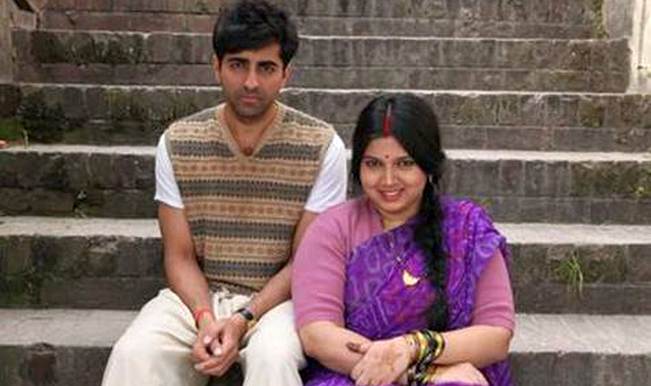 Yash Raj Films (YRF) knows where to find its heroines! First it was Parineeti Chopra, and now it is newcomer Bhumi Pednekar. Both have been 'discovered' in-house in the production house, working in different departments.
While Parineeti was a marketing professional in YRF, Bhumi was a casting director with them. Bhumi will make her debut opposite Ayushmann Khurrana in YRF's Dum Laga Ke Haisa. It seems the production house, which has turned many novices into superstars, is now content talent spotting internally.
This trend is not bad we say, considering these new heroines are breaking barriers. The girl-next-door-pretty Parineeti is spunky, lively and spontaneous in her films and is carving her niche.
But the new girl Bhumi Pednekar's look in Dum Laga Ke Haisa is way too obese and 'unsexy' for a Yash Raj heroine! But if it means the studio is entering new territory and experimenting, it's cool.
Bhumi plays Ayushmann's fat wife in the film. We just hope she doesn't turn into the typical slim and sexy chiffon saree-clad YRF heroine at the end of the film!