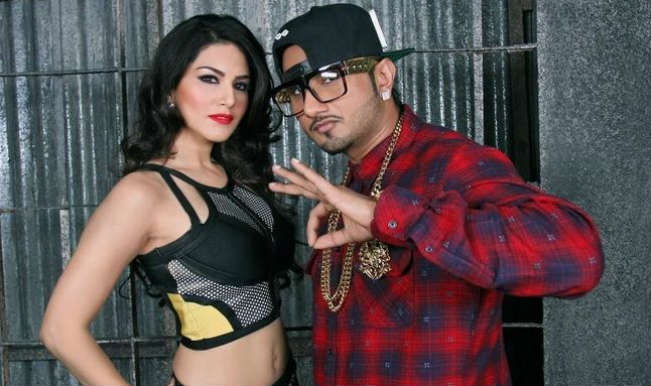 Yo Yo Honey Singh surely makes drinking look fun and having a hangover exciting with his latest song Char Botal Vodka from Ragini MMS 2. The rapper is grooving with sexy adult-star-turned-Bollywood-actor Sunny Leone to this party beat. You got to agree that this guy has definitely got the Midas touch, as this track will soon find itself in the chart-busters.
After the super hyped Baby Doll song which had the oomphalicious Sunny looking smoking hot, the filmmakers have unleashed Yo Yo Honey Singh to the listeners with this thumping, peppy track. 'I want a hangover tonight' playing in the background is surely going to remain in your mind for quite a long time. The lyrics are funny and do not really make sense but you still agree with them. Believe it or nor, very soon you will be mouthing these lyrics.
Sunny Leone continues to look a stunning hot chick with red lipstick (not just red lipstick) in the shower, but the show stealer is Yo Yo Honey Singh who is back to give a party anthem of the year. This latest video shows Honey Singh does know how to have fun, no pun intended.
The makers of Ragini MMS 2 would like to cash on Sunny's sensuality and the film's string of catchy numbers are gaining popularity with the young audience.
Watch the exclusive video of Chaar Botal Vodka full song with Sunny Leone and Yo Yo Honey Singh.