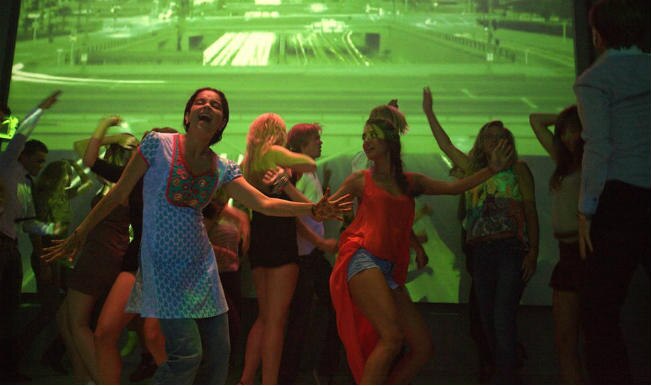 Take a bow, Kangana Ranaut! She is so going to be the next idol for all those dancers with two left feet. In the latest song from Queen, titled Hungama, she is seen creating a new set of dance moves on Asha Bhosle's sensuous crooning voice Maine hothon se lagai toh hungama ho gaya. This song is a Bollywood retro club hit from the 1973 movie Anhonee featuring the sexy Bindu as a cabaret dancer.
The Hungama song in Queen seems like it will be an instant party hit and would find itself as one of the favourite club numbers. It kind of catches up with you slowly till the high point, when you feel like shouting 'Hungama ho gaya'.
And this is what Kangana seems to be doing in the song. Her performance in Queen has already been hailed as one of the best ever seen on screen in recent times. And with this new track, she has most certainly outdone herself. The video has her and Lisa Haydon walking into a club followed by the typical dance after a few shots down the throat. Kangana is funny but does not look an inch artificial!
Time to move over the jhatkas and thumkas, as a kurta-clad Kangana places herself on the podium of the club, swinging around her bag and dances to the tunes of this track. And hats off to director Vikas Bahl for showcasing the reality and awkwardness of non-dancers in the club before the shots do the trick. For now enjoy this hilarious song Hungama from Queen!