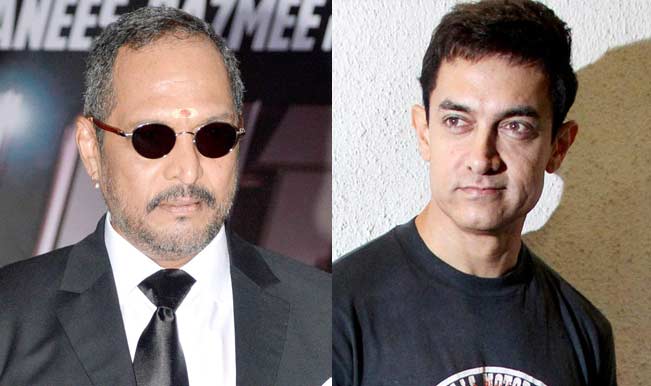 Bollywood actor Aamir Khan, who had worked with jailed actor Sanjay Dutt on Rajkumar Hirani's P.K., said to a daily that Sanjay's repeated parole extensions are not right according to law and the officer responsible should be punished. Sanjay got extra parole owing to his own and then his wife Manyata Dutt's illness.
While speaking to a daily, Aamir said, "I don't think it's right for me to comment on this matter…there are certain rules and regulations that prisons follow and I am assuming that they follow that for everyone. But if something has not been followed then whichever officer is responsible for that not only in Sanju's case but in general then serious action should be taken against them as nobody is above the law."
Aamir added as an afterthought, "I don't know about Sanju's case. How many days of parole he has been granted or how they have been. So it won't be right for me to comment."
Versatile actor Nana Patekar also slammed Sanju Baba's parole extension and, in fact, is so miffed that he pledged never to work with Sanjay. He said, "I have not worked with him in 22 years of my career, I will not work with him in future too."
Nana plans to boycott the Munna Bhai actor, who was convicted in the 1993 Mumbai serial blasts case and sentenced to six years in prison by the Supreme Court of India. "You will watch his films and make him a hero and later you say he shouldn't get parole. Things don't work like that," said Nana.
It may be recalled that Nana has always been against special treatment to Sanjay for being an actor. Sanjay had already served 18 months in jail and will finish his remaining sentence at the Yerawada Jail in Pune.
With inputs from PTI