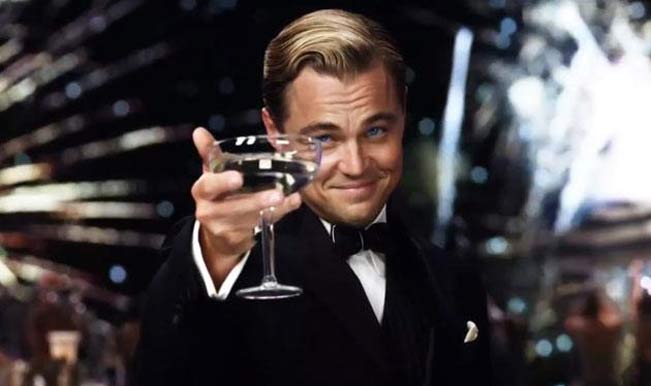 After two decades of star spangled performances, Leonardo DiCaprio has not received an Academy Award. He has spent his entire career hopping over genre to genre with critically acclaimed and challenging roles. Even after colossal performances in many films like Titanic, Inception and The Wolf of Wall Street, this star could not lay his hands on the coveted Oscar.
And this year too, he had fierce competition with his co-nominees. The results of the Oscar Awards 2014 did not go down well with Leo's fans, with them rooting for him and taking to Twitter to vent their anger.
Let's take a look at some of Leonardo DiCaprio's all-time best performances.
Inception
This was an exceptional movie of this decade, directed by Christopher Nolan. A mind-boggling plot blended with amazing acting, action, fiction, romance and drama. The movie all together puts in a lot of chaos and work for your mind. Leonardo's acting and the story make a perfect combination. His role makes you fall head over heels in love with Inception.
The Great Gatsby 
The Great Gatsby follows the life of millionaire Jay Gatsby and his dramatic lifestyle in the "Roaring Twenties". The movie accounts for the time of chaos and corruption involving Gatsby, telling the story of what happened behind the doors of the rich and fabulous era. The Baz Luhrmann film boasted of vibrant theatrical set designs. Leonardo gave an exceptional performance as Gatsby. And the movie was well appreciated by the fans of the F. Scott Fitzgerald's novel on which it was based.
Titanic
The story of the largest ship of its time,directed, written, co-produced, co-edited and partly financed by James Cameron, the film gained critical acclaim and great commercial success. It was nominated for 14 Academy Awards and won 11 .The American vintage love story and the passionate portrayal of Jack Dawson by Leonardo was an instant hit and made him all the more likable. This was a masterpiece of cinema no could ever forget.
Shutter Island
The American psychological thriller is directed by Martin Scorsese. The film is based on Dennis Lehane's 2003 novel of the same name. Shutter Island has Leonardo as a detective who investigates the disappearance of a murderess who escaped from a hospital for the criminally insane and is presumed to be hiding nearby. But in reality, the story is something else.

The Wolf of Wall Street
This American black comedy follows the story of Jordan Belfort, a wealthy stockbroker who's living a fabulous life, but is brought down by his own corruption and crime. This very role earned Leonardo the Golden Globe Awards 2014 nomination for Best Actor.