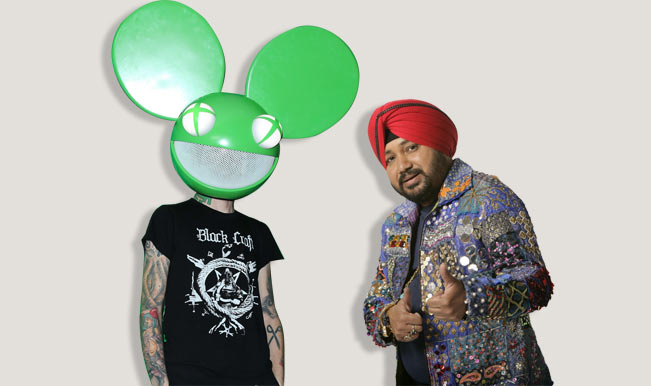 The twitterati went crazy when on one fine day, the legendary EDM artist Deadmau5 interacted with the Bhangra sensation Daler Mehndi. It all started when Deadmau5 tweeted that he prefers Daler Mehndi's Tunak Tunak Tunak Tun over Yo Yo Honey Singh to which Daler Mehndi, who was clueless about who is Deadmau5, considered him as a one of his fans and replied him politely.
After some interaction with the eager fans who were raving about the epic collaboration, Daler finally replied to Deadmau5 saying "hi , u doing gud music , keep it up" to which Deadmau5 excitedly replied saying "absolutely! Well cross paths sooner than later!" and after this what happened was an epic twitter story. Daler Mehndi went all out of the way and replied saying "Let's raise our weapons and make this world do Tunak Tunak Tun. We can maybe catch up at your show and plan a gig." And when Deadmau5 replied to this one saying "yes!!!!! Legendary! I'll contact you soon!

",tweeple went mad with excitement!
But the story doesn't end here, he uploaded a video on his instagram that just took things to another level!
But if there was one thing that led to madness then it was when Deadmau5 invited Daler Mehndi for his Sunburn Gig!
Hey, @dalermehndi come to my show at sunburn. Let's cause some shit.

— deadmau5 (@deadmau5) February 27, 2014
And after that, twitter was on fire! Fans shared pictures and both the artists re-tweeted them. Since then, the duo seemed to have bonded very well! Well, this was indeed an epic interaction that the twitter world witnessed!