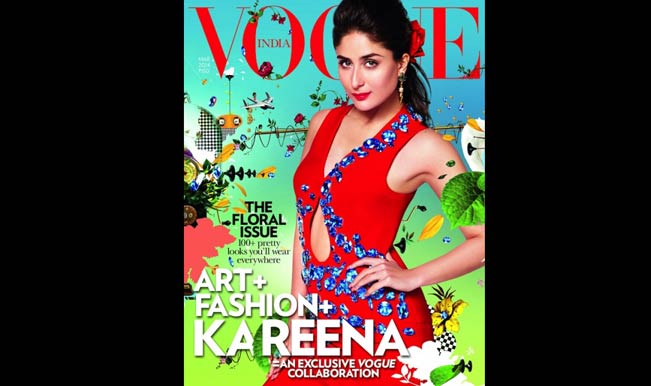 Check out a raunchy Kareena Kapoor Khan in a bright red outfit on the cover of Vogue India's March 2014 issue. Her artistic look for the international magazine has been in collaboration with Thukral & Tagra. Kareena has been turned into a 'Flower Child' for the special floral issue in yet another unique photoshoot for the fashion and lifestyle magazine. She's looking lovely in the pictures and also the photoshoot making video – a must see!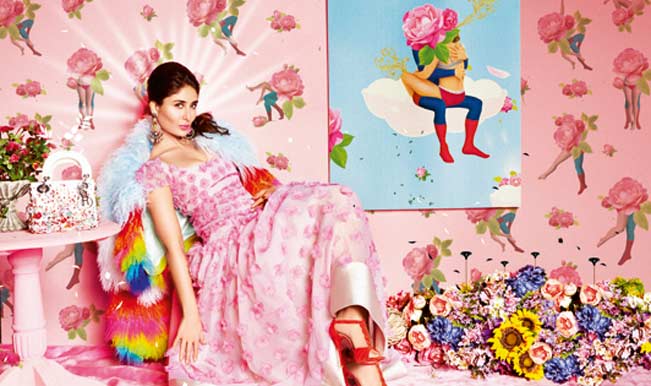 In the making of Vogue India cover video, Kareena starts with introducing herself in the pink outfit. She looks feminine and the red shoes add a different touch to her outfit.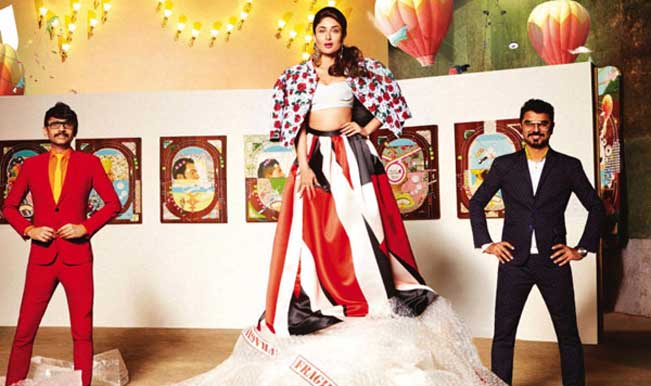 The opening scene from the photoshoot has the artistic duo Jiten Thukral and Sumir Tagra unveiling a gorgeous looking Kareena in the multi-coloured lehenga with a skimpy white 'choli' and a rose print jacket. We know what she means when she says, "Being glamorous is not just about wearing great clothes and great make-up. It is about one's personal style. The way you feel". She feels glamorous every morning when she gets up. We could not disagree with her, seeing her pose in this colourful outfit!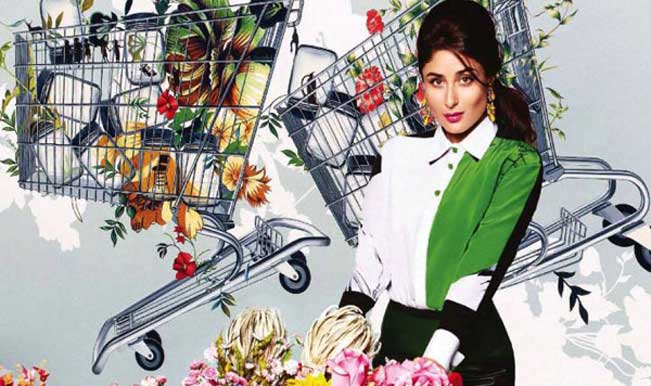 Kareena calls herself a compulsive shopper. So the next look is her posing with the shopping trolley in a full sleeved, buttoned green and white sheer top teamed with an ankle length green and black skirt, which turns mesh around the knee. Yellow earrings, the red-green shoes (not seen in pic) and the wacky bird-shaped sling complement this nature inspired look. Do not miss the pout!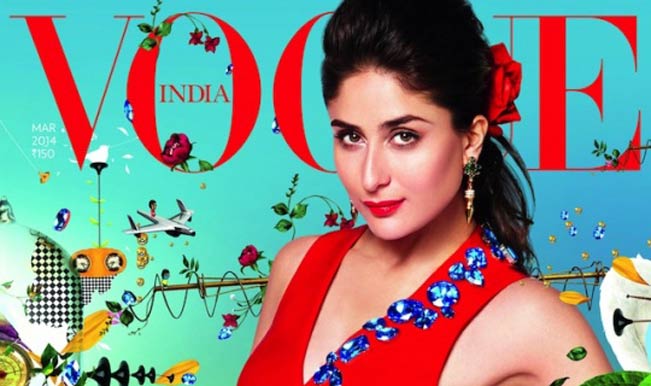 The third look which is also the cover picture of Vogue India's floral issue has Kareena all decked up in bright red outfit adorned with shiny blue stones. Only a huge rose in her hair and earrings are used as accessories to summarise this look. She talks about the lovely use of colours by Thukral and Tagra.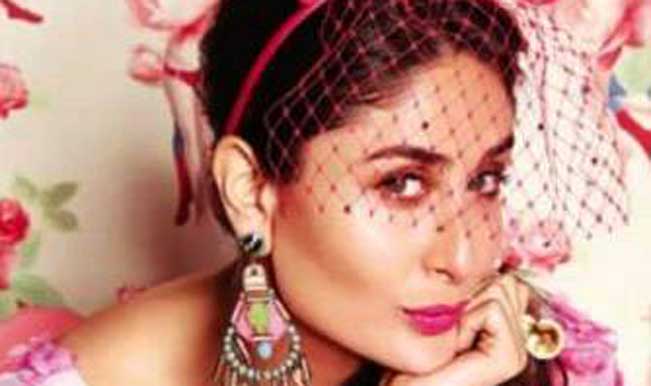 She plays it all cool and fun with her fourth look. Kareena dressed in light pink with rainbow-coloured huge earrings looks like a princess.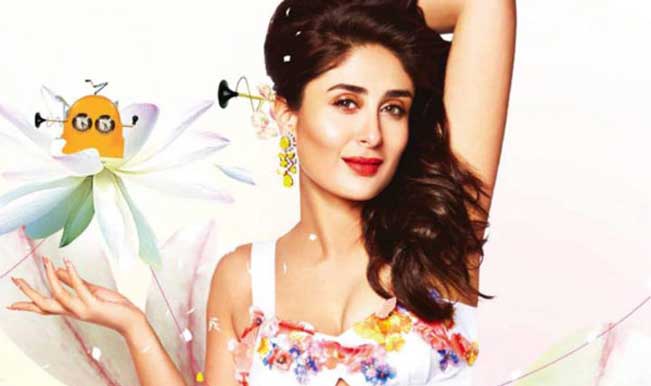 The fifth and final look is perhaps the sexiest of the photoshoot. Kareena wears a tiny white blouse textured with floral cutouts, teamed with sexy shorts (not seen in picture) that have vertical pink stripes.
Kareena is a stunner and moving away from the ritual blacks and ox-bloods, the dash of colours make this photoshoot pretty unique in itself. her quotes with each of her looks are meaningful and apt for the occasion.
Watch the Vogue shoot making video with gorgeous Kareena Kapoor Khan in Thukral & Tagra outfits.
Photos and video courtesy: Vogue India