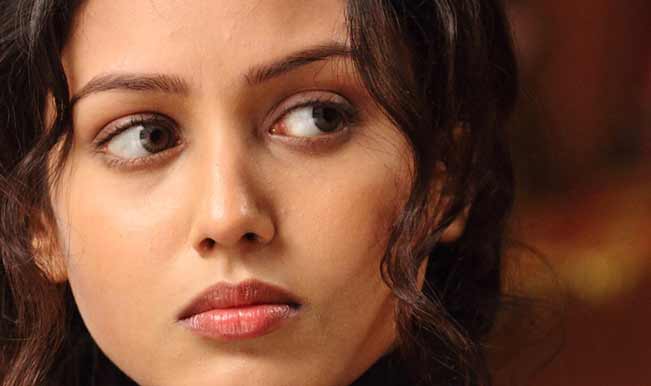 Bollywood's 'Showman' Subhash Ghai returns to direction after six years with his latest baby Kaanchi – The Unbreakable. The trailer of Kaanchi released on March 6 and it shows a women-oriented subject, although weaved around a commercial masala movie plot.
The film stars Ghai's latest muse Mishti whose portrayal reminds us of some of the filmmaker's other fave onscreen ladies – Manisha Koirala, Mahim Chaudhry, Madhuri Dixit and Meenakshi Seshadri.
Bong beauty Mishti, all of 21, impresses overall but has a raw and sometimes artificial feel to her screen presence. But don't go by her pretty looks. She is a rebel, she's a female using expletives randomly and is ready to fight the system. When her mother tells her, 'Ladkiyaan aise nahin gussa karti beta', she quips, 'Ladkiyan aise hee gussa karti hai maa'. (They're basically talking about how a girl should behave, even how she should get angry.)
Pyaar Ka Punchnama actor Kartik Tiwari, now known as Kartik Aaryan, stars as Mishti's 'hero' in Kaanchi The Unbreakable. The Mukta Arts' film also stars two solid actors of Hindi cinema, Rishi Kapoor and Mithun Chakraborty.
Overall it seems like a typical Ghai formulaic '90s film in the way he introduces his characters, the background music and all, and how he has created them. But who knows, Ghai might just surprise us this time.
Watch: Kaanchi trailer starring Mishti and Kartik Aryan