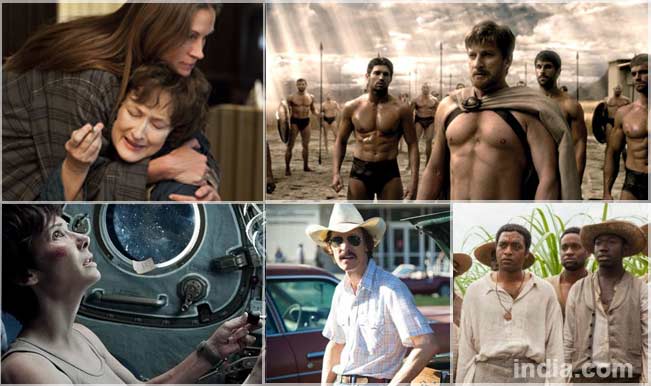 It's a good weekend for Bollywood, with major films like Gulaab Gang, Queen and Total Siyapaa releasing on March 7. But B-town's Hollywood counterparts are not far behind. The big release this Friday is 300: Rise of an Empire. While Dallas Buyers Club released last week on February 28, the movie will have more people flocking to theatres now since Matthew McConnaughey won the Best Actor Oscar for it at the 86th Academy Awards.
The other movies to watch out for are – the Oscar-nominated August: Osage County, starring big stars like Meryl Streep, Julia Roberts, Ewan McGregor and Benedict Cumberbatch; Oscar Award-winning 12 Years a Slave and Gravity. Hollywood movies already in Indian theatres are Oscar-nominated Her, The Lego Movie and Non-Stop, but they are not among the contenders this week.
Let's take a look at the Hollywood fare worth watching in theatres this week.
300: Rise of an Empire
Strictly for fans of action movies with a period feel, this movie based on a graphic novel Xerxes is a sequel to 300. The film does not star Gerard Butler from the original and is aiming to survive in the action and visual effects, which again is for video game movie fans.
August: Osage County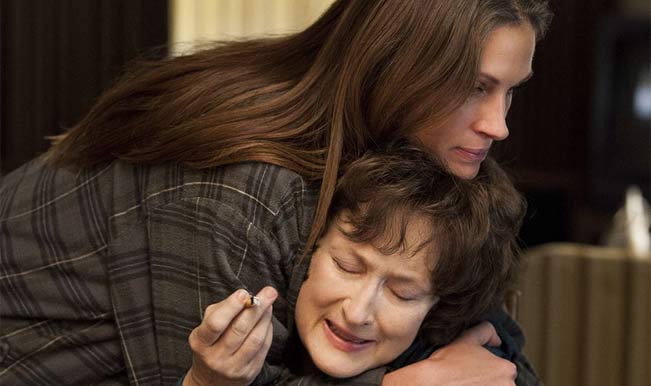 Do you need an explanation for watching a film that has stalwarts like the lovable Julia Roberts and the adorable veteran Meryl Streep? And oh, there's also Ewan McGregor and Benedict Cumberbatch to look at! August: Osage County, based on a Pulitzer Prize-winning play of the same name, tells the story of strong-willed women of the dysfunctional Weston family who come together to fight a family crisis. Julia was nominated for Oscar Best Supporting Actress and Meryl for Best Actress.
Dallas Buyers Club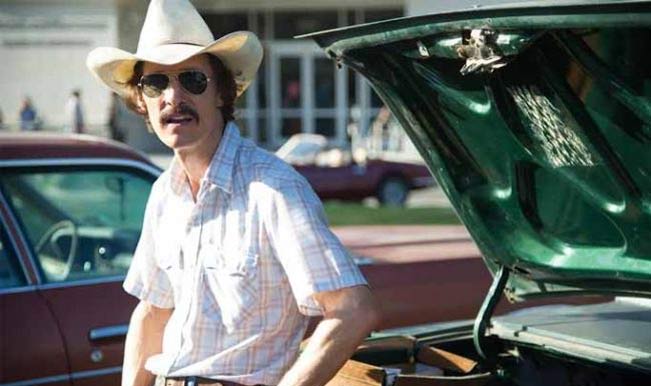 The Oscar-nominated film is a touching tale of an HIV-positive American man who crosses over to Mexico in search of alternative medicine treatment for his illness. He starts a buyers' club for these new drugs and also fights for his own survival and prejudice. Apart from other awards, Matthew McConaughey won Best Actor in a Leading Role at the Academy and Jared Leto won Best Actor in a Supporting Role. The film also received a trophy for Best Makeup and Hairstyling (Adruitha Lee, Robin Mathews). A must watch.
Gravity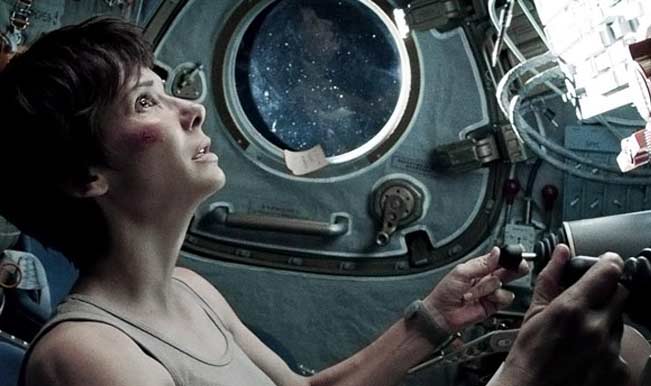 Our personal review is that Gravity is a visual spectacle in 3D, but lacks punch. But the Sandra Bullock and George Clooney space adventure film, produced by Bullock, had a successful run in India and was back on demand at the PVR cinemas. It's back again thanks to its seven Oscar wins – Best Directing (Alfonso Cuarón), Best Cinematography (Emmanuel Lubezki), Best Film Editing (Alfonso Cuarón, Mark Sanger), Best Original Score (Steven Price), Best Sound Editing (Glenn Freemantle), Best Sound Mixing (Christopher Benstead, Niv Adiri, Skip Lievsay, and Chris Munro) and Best Visual Effects Gravity (Tim Webber, Chris Lawrence, Dave Shirk, Neil Corbould).
12 Years a Slave
This anti-slavery movie based on the life and memoir of Solomon Northup was nominated at all the major awards this year, and won most of them, including three awards at the 86th Academy Awards – including Best Picture, Best Supporting Actress (Lupita Nyong'o) and Best Adapted Screenplay (John Ridley). The film shows the story of a free New York-born African-American who is kidnapped and sold into bondage.
The movie reviews of 12 Years a Slave in India are mixed, with patrons preferring Quentin Tarantino's Django Unchained (released in India in March 2013) as a movie on slavery. But we say the film is worth a dekko, especially for actors Chiwetel Ejiofor, Lupita Nyong'o, Michael Fassbender, Brad Pitt, and our Sherlock, Benedict Cumberbatch, among others.
So, which Hollywood movie will you watch this week?