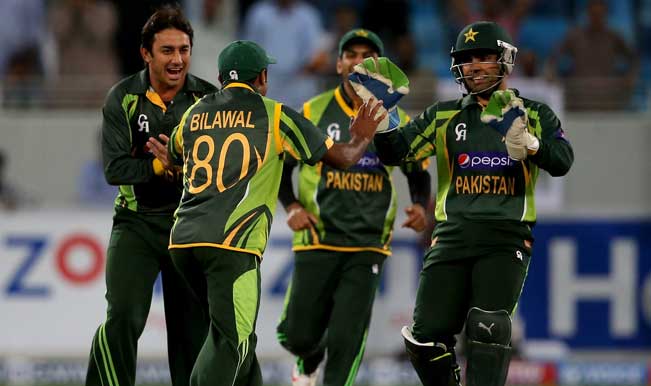 Kashmiris on micro blogging site twitter have developed a hash tag called #WearBlackBands to put their message across and also urge Pakistan cricket team to wear black arm bands in Asia cup final against Sri Lanka tomorrow in support of expelled Kashmiri students studying in Meerut, Uttar Pradesh.
Requests to Kashmiri students in Bangladesh have also been made to carry out black flags against the injustice meant to Kashmiri students.
All #Kashmir'i brothers are requested to tweet and trend #WearBlackBands for obvious reasons.

We request Pakistan cricket team to #wearblackbands in support of #Kashmiri students – #kashmir

— WeAreSeditious (@AwaazKashmir) March 7, 2014

— Why So Seditious? (@NaqashRuhan) March 7, 2014
67 students were ejected from the Swami Vivekanand Subharti University in Meerut, Uttar Pradesh and charges of sedition were leveled at them, after they supported and cheered for Pakistan Cricket team post their victory over arch- rival India on last Sunday.
The students then fearing for their lives returned back to the valley and now feel insecure about joining the University back.
However, due to the rise in controversy the charges leveled against students were later dropped after the intervention of Uttar Pradesh Government.