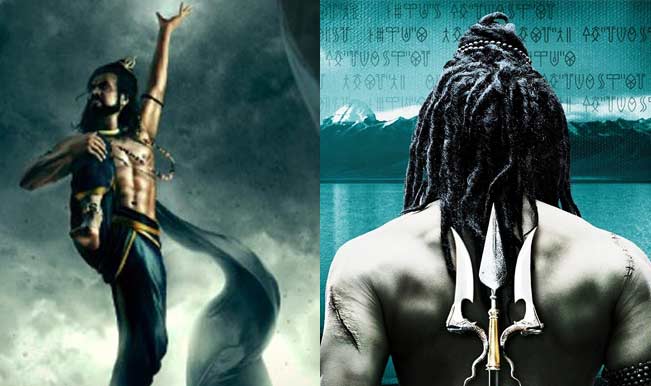 Time for Rajinikanth fans to rejoice, as the king makes a return with Kochadaiiyaan – The Legend. Directed by his daughter Soundarya R. Ashwin, The film is all set to release on April 11, 2014, worldwide. Superstar Rajinikanth plays the titular role of Kochadaiiyaan in this Tamil-Hindi period movie. The trailer released for the Hindi speaking audience is one of its kind in the history of Indian cinema.
From the trailer, it seems the movie has been shot vehemently with Rajinikanth as Kochadaiiyaan, a warrior who is loved and looked up to more than the king of the dynasty. He also plays Rana in the film.
Kochadaiiyaan means 'a king with matted or curly hair'. Rajinikanth looks every inch the warrior with the matted hair and his back tattooed with the five-headed snake. He reminds you of Shiva from Amish Tripathi's book The Immortals of Meluha with his overall get-up. The tandaav he performs in this short clip leaves you bewildered seeing the use of advanced motion capture technology. The fight sequences are brilliant to watch, they are shot fantastically and ooze superb direction.
Kochadaiiyaan also features the characters of Jackie Shroff and Deepika Padukone. It is beautiful to watch the animated version of these characters that are worked upon with minute details. You cannot miss the mannerism of Rajinikanth in both of his animated looks – one as Kochadaiiyaan with curly hair and the other as Rana. His unique style, walk and dialogue delivery is at its best as always.
Kochadaiiyaan – The Legend is an animated movie with the used of motion capture technique in 3D. We all have seen the use of VFX and animation in the past but a Rajinikanth-starrer is sure to beat them convincingly.
Rajinikanth, coming back from his health scare, looks all ready to create another landmark with Kochadaiiyaan – The Legend. 
Watch Rajinikanth back in action in Kochadaiiyaan – The Legend new trailer: