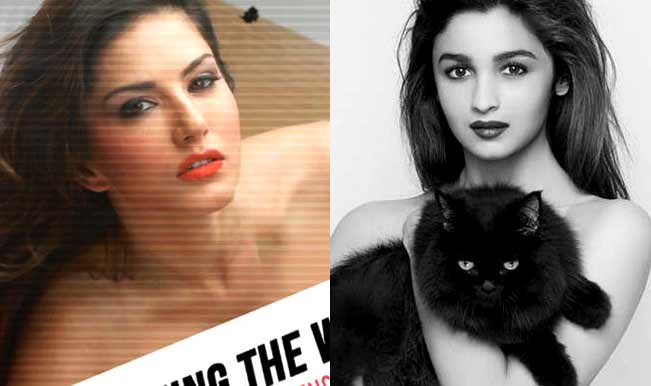 We see many eyebrows being raised, seeing this comparison between sexy pornstar-actor Sunny Leone and the sweet Alia Bhatt as the classic case of David vs Goliath in the love-making and kissing departments. But looks like our petite Highway actor is looking to give a tough fight to the seasoned adult actor in sex scenes. Both these ladies will be seen in their third movie and they are making headlines with their 'performance; in the upcoming flicks Ragini MMS 2 and 2 States respectively.
Sunny Leone in Ragini MMS 2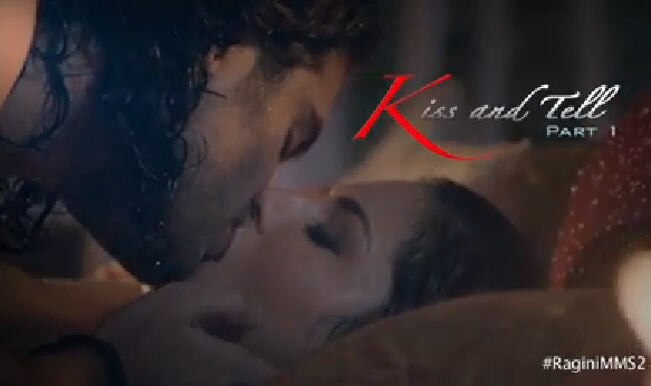 Sunny Leone is the sex goddess courtesy her vast experience, coming from the adult movie industry, which she acknowledges as well. Making her debut opposite Randeep Hooda in 2012 release Jism, she gave quite a raunchy performance. But looks like that act was only a trailer when you compare her 'acting' in the promos of Ekta Kapoor's erotic-horror film Ragini MMS 2.
The recently shown clip of Sunny's kissing scene in Ragini MMS 2 with her co-actor Saahil Prem is enough to set the temperatures soaring. There is no clumsiness, no sign of nervousness; she looks one hell of a kisser. Sunny is one tigress prowling with her sex act, be it faking orgasms, which are giving sleepless nights to her crew members or sizzling in her hot shower scene.
Alia Bhatt kissing in 2 States song Offo:

Alia Bhatt is no less when it comes to delivering realistic cinema. The actor portrays the character of a fiery Tamilian who is love with a geeky Punjabi guy Arjun Kapoor in 2 States. She is seen doing justice to the character of Ananya, taking the initiatives be it kissing her hero passionately or giving consent for making love. The 21-year-old does not look like a pro but looks pretty realistic in her scenes.
In her very first movie Student Of The Year, Alia had a kissing scene with the hot Sidharth Malhotra. Looks like the Highway actor is not in a mood to let 'Baby Doll' Sunny Leone take away all the limelight. And agrees with her mentor Karan Johar who says kissing scenes are helpful in giving a decent box-office opening.
So, is raunchy 'Baby Doll' Sunny Leone or 'Student of the Year' Alia Bhatt a better kisser for you?
Who's a better kisser in Bollywood?
Alia Bhatt (51%, 45 Votes)
Sunny Leone (49%, 43 Votes)
Total Voters: 88

Loading ...