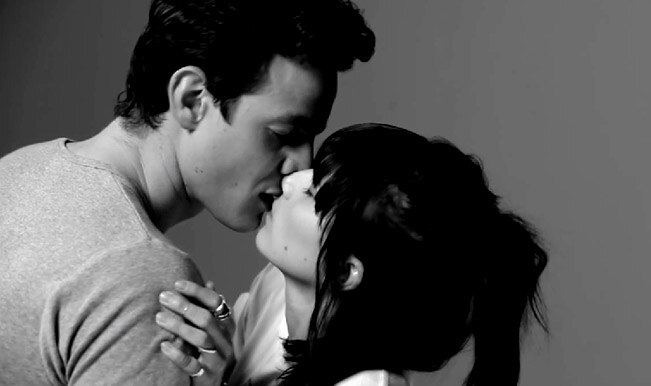 There's nothing like a first kiss, says Drew Barrymore in her movie 50 First Dates. This quote is so true as however number of relationships we may have been into, one cannot forget their first kiss. Call it magical, bliss or anything but there is something very special about your first kiss.
This three and half minute short film directed by Tatia PIlieva as a part of social experiment asked 20 strangers to kiss for the first time! Yes these strangers meeting each other for the first time were asked to kiss. The group comprised of both straight and gay couples. Shot in the gray-scale with music by SOKO "We Might Be Dead By Tomorrow".
As you watch these adorably cute pairs warming up to each other, as they start by asking each other's name, break into the nervous giggles in between, the hesitant moves and the awkward silence till they finally manage to passionately kiss each other. The transition from the awkward beginning to the passionate chemistry makes you go aww. It is super cute to watch something so intimate propel in yet so supremely subtle manner.
Watch the awkward yet beautiful video by Tatia PIlieva 'whenever you are ready for it!'
)