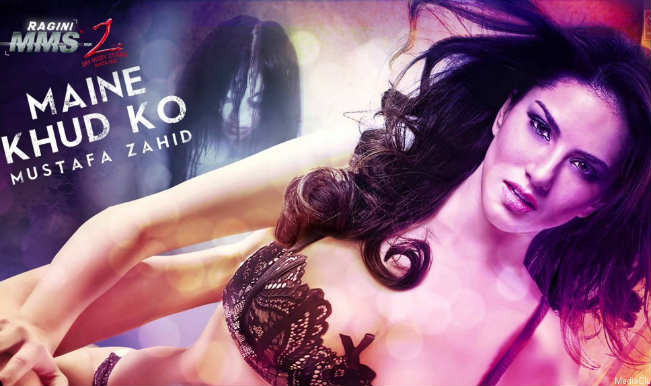 Seems like the producer Ekta Kapoor has planned her strategy very well, something new related to 'Ragini MMS 2' hits the internet every day. Today, new song "Main Khud Ko" from the movie released.
"Main Khud Ko" is sung by a Pakistani singer Mustafa Zahid and the music is given by Pranay Rijiya. After hip songs like "Baby Doll" and "Chaar Botal Vodka", this is first slow song of the movie that has been released.
The song opens with Sunny Leone walking towards the bath tub full of rose petals, the progresses with passionate love making scenes between Saahil Prem and Sunny. The song is seductive and has a Sufi touch to it. Sunny looks extremely horny yet seductive in the whole song and surely overpowers the newbie. She looks like she is in her comfort zone, and she definitely has mastered the 'art of seduction'.
The song ends with a tagline saying 'Grab a bite of Sunny', which is definitely going to pull men in the theatres. With release of this new song, the erotic level of the movie has touched a new high. The song might not be 'on the loop' in your playlist, but it's definitely worth listening (or better watching) at least once.
You should consider watching the video, if you are a Sunny Leone fan and if you are not one, then probably after this video, you will become one!
Watch this video and get seduced by Sexy Sunny Leone here: