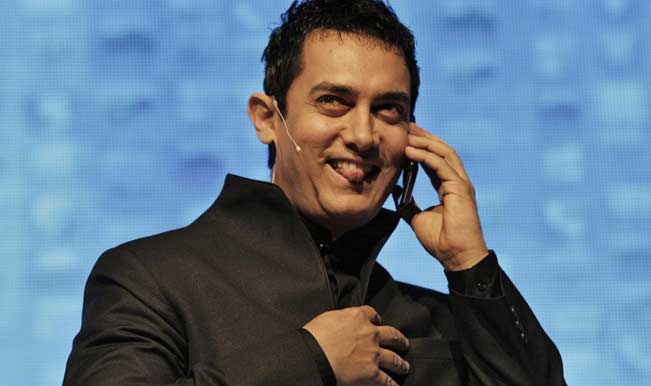 Aamir Khan is the master of all trades, be it enlightening the audience with his social messages or sweeping off his ladies on screen by sharing hottest lip-locks. Yes in his upcoming flick Peekay, Aamir Khan is likely to share the longest kiss in the Bollywood history with his co-star Anushka Sharma. Emraan Hashmi is said to be the 'serial-kisser' but we thing his position is under serious threat from the 'Perfectionist' Khan. Take a look at the history of hot kisses by Aamir Khan.
Qayamat Se Qayamat Tak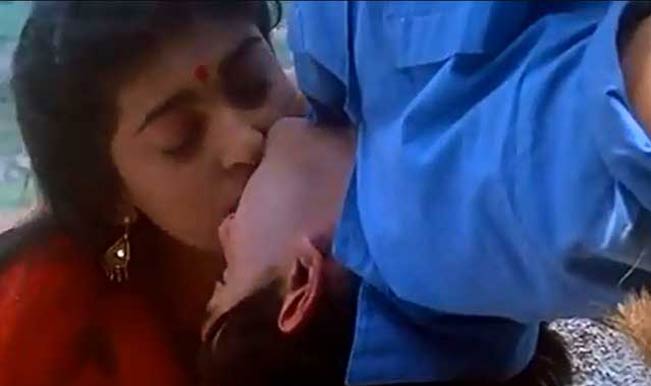 Aamir Khan taught the world and specially Toby 'Spiderman' McGuire how to kiss upside-down. Yes who can forget his and Juhi Chawla's upside down kiss. The movie boasted of more kissing scenes. Right from his debut movie, Aamir Khan became the ladies man. The perfect chocolate boy looks with a very sexy personality.
Raja Hindustani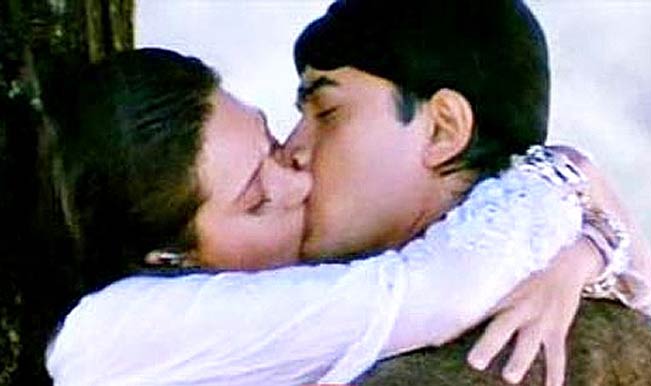 One of the best on-screen kisses were of Aamir Khan and Karishma Kapoor in 1996 release Raja Hindustani. What made this lip-lock so memorable was the typical Bollywood setting with the rains, actress drenched and lot of mush. Could not get better than this.
3 Idiots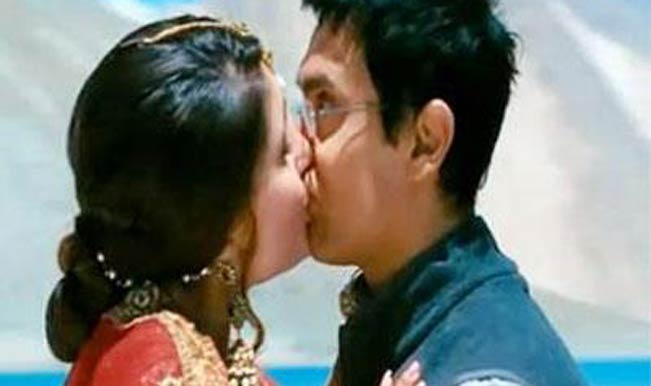 His confusion over the nose coming in between, while kissing was solved by Kareena Kapoor in Raj Kumar Hirani's 3 Idiots. It was one of the cutest lip-locks you have seen on screen and Aamir Khan was again at his best with his lip service.
Baazi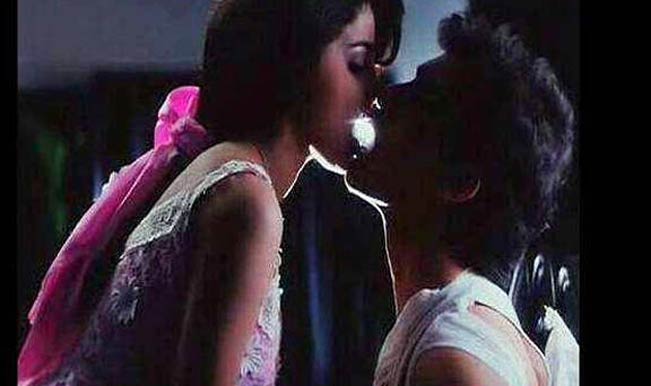 Do not bother about the plot of this forgettable movie, but one scene that remained etched in the audience's mind was the classic Mamta Kulkarni and Aamir Khan's kissing scene. Well the innovation in the style of lip- lock was upped as Mamta Kulkarni placed the ice cube perfectly on his lips while nursing an injured Aamir Khan.
Dhoom 3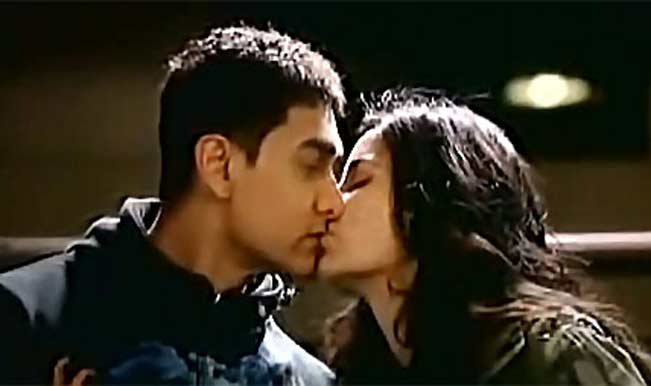 After sharing a 'mechanical kiss' with Badshah of Bollywood Shahrukh Khan, Katrina Kaif brushed her lips against Aamir Khan in YRF's Dhoom 3. Not a much hyped but a sweet kissing scene between the two. Do we hear her ex Salman Khan sobbing in the corner?
Jo Jeeta Wohi Sikandar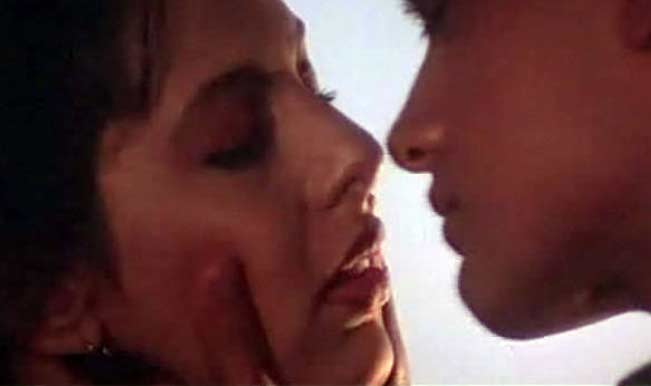 Aamir Khan in the role of a teenager shared a steamy kiss with his sexy girlfriend Pooja Bedi in 1992 coming of age movie Jo Jeeta Wohi Sikandar. Pooja Bedi was already oozing sexiness on screen with her bold Kamasutra advertisement, no wonder the lip-lock came off so natural on screen.
Akele Hum Akele Tum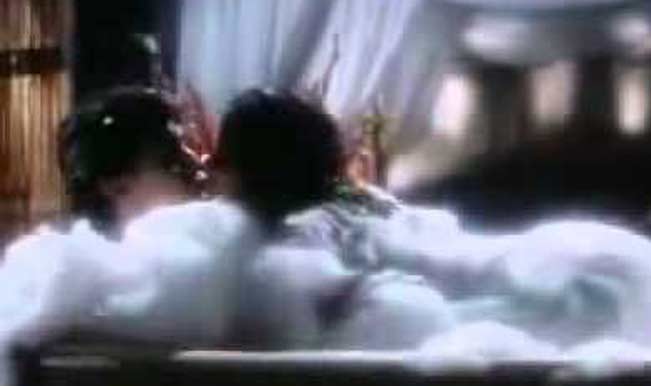 Sharing lip-locks goes to another level in Aamir Khan and Manisha Koirala starrer Akele Hum Akele Tum released in 1995. The duo had their kissing moment in the bath tub which looked quite authentic and later again in the movie.
Hum Hain Rahi Pyar Ke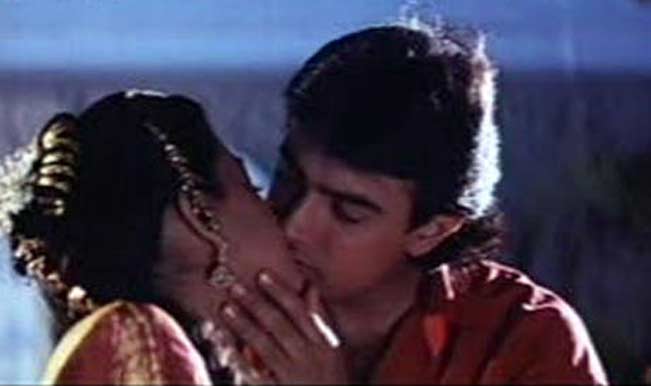 Looked like Aamir Khan and Juhi Chawla had an affinity towards each other's lips as it became mandatory to have at least one kissing scene in their 1993 released movie, these two again shared a beautiful kissing scene in this romantic-comedy.
Ghulam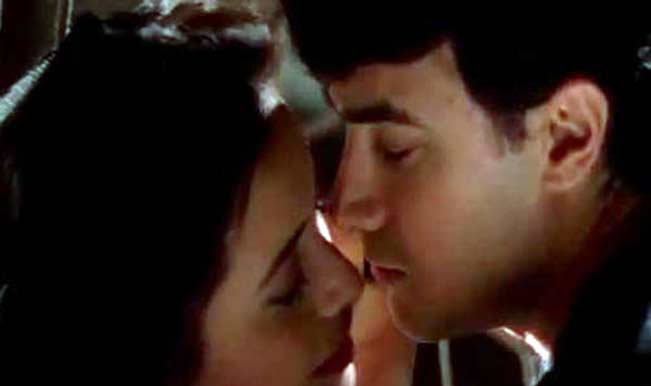 Rani Mukherji was the next in line to be kissed by the 'on-screen' kisser Aamir Khan in his next Ghulam (1998). Do not blame the actor as he was only obeying his director. Remember when there is a rain sequence in Bollywood, kissing follows next.
Mela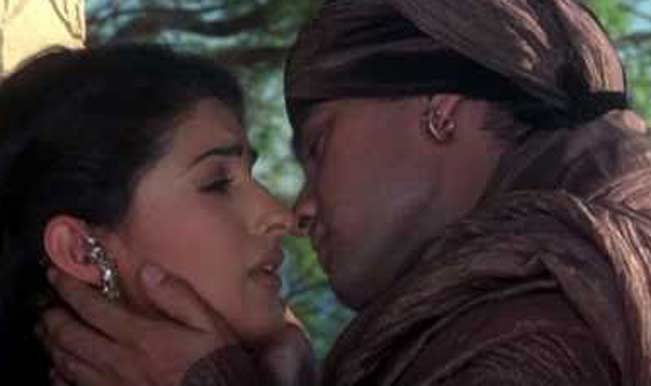 Probably his biggest mistake of his career to work in his 2000 release Mela, but the actor was at his best when he kissed damsel-in-distress Twinkle Khanna. Just for the records his brother Faisal Khan also acted beside him and had Aishwarya Rai in guest appearance. Still a drab? Then we cannot help it.
These were some of his best kisses on-screen among his long list of lip-locking history. So what do you think about him being the best kisser in Bollywood?
Photo Credits: Movie Stills and Aamir Khan Facebook Fan Page