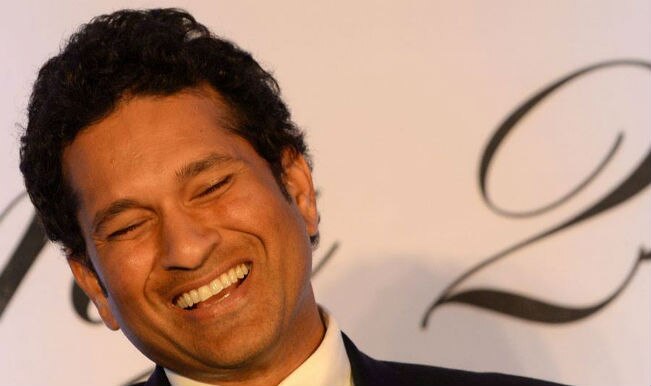 In the award show held by Cricinfo last night to mark the 20 year existence of Cricinfo and to award the highlighting performances of the year and the current generation, Sachin Tendulkar was voted as the cricketer of the generation. Sachin faced tough competition from Australian leggie Shane Warne and South African all rounder Jacques Kallis.
Sachin Tendulkar is the leading run scorer in both the tests and ODI formats and also holds the records for the highest number of centuries scored and matches played. He is by far the most loved and ideally followed cricketer in the world. He declared his retirement last year after playing his 200th test match against the West Indies.
The voting panel consisted of 50 former and current cricketers and included the likes of Michael holding. Martin Crowe, Kumar Sangakara, Mahela Jayawardene, Younis khan Barry Richards, etc. Other winners of various performance awards include:
Mitchell Johnson won the test bowling performance of the year for his 7/ 40 in the Adelaide test during the ashes.
India's Shikhar Dhawan won the award for test batting performance of the year for his 187 against Australia in Mohali on his debut.
Shahid Afridi won the bowling performance award for ODI's where he took 7/12 against West Indies in George Town.
Rohit Sharma won the ODI batting performance of the year award for his 209 against Australia in Bangalore.
India' Mohammad Shami won the award for the debutant of the year for his excellent performance during tests and ODI's this year.
The jury for the performance award consisted of Mark Butcher, Sanjay Manjrekar, Daryll Cullinan, Russel Arnold, Ian Bishop, Rahul Dravid and other Cricinfo senior writers.
South Africans AB de Villiers and Dale Steyn dominated the, Statsguru award which is adjudged based purely on statistical data. De Villiers won Batsman of the Year, Best Test Batsman, and Most Consistent Batsman. Steyn was the Bowler of the Year and the Best Test Bowler.
Photo Credits: Facebook Fan Page