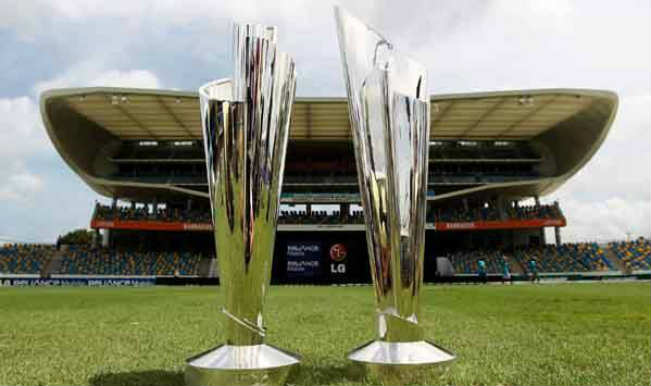 The ICC World T20 2014 held in Bangladesh from March 16 to April 6 is the fifth edition of the World T20 where 16 teams will participate in the tournament. The qualifying phase will have a total of eight teams divided into two groups of four teams each, vying for two spots in the Super 10s.
Group A has Bangladesh, Afghanistan, Nepal and Hong Kong while Ireland, UAE, Zimbabwe and the Netherlands are in Group B. Only one team from each group will qualify into the next round. The qualifying matches finish on March 21 and the Super 10s start on the same day. South Africa, Sri Lanka, England and New Zealand are in Group 1. India, Australia, Pakistan and West Indies are in Group 2. Both the groups will have an additional qualifier to make it an overall Super 10.
The semi-finals will be played on April 3 and April 4. The final will be played on April 6. All the three matches will be played at Mirpur. Chittagong and Sylhet are the other two places where matches will be held in the World T20. The winning team will get two points. There will be one point for teams if the matches end in a tie or have no result or are abandoned.
SUPER 10s
GROUP – 1
| | | | | | | |
| --- | --- | --- | --- | --- | --- | --- |
| TEAMS | Matches | Won | Lost | Tie | No Result | POINTS |
| New Zealand | 4 | 2 | 2 | 0 | 0 | 4 |
| Sri Lanka | 4 | 3 | 1 | 0 | 0 | 6 |
| Netherlands | 4 | 1 | 3 | 0 | 0 | 2 |
| South Africa | 4 | 3 | 1 | 0 | 0 | 6 |
| England | 4 | 1 | 3 | 0 | 0 | 2 |
GROUP – 2
| | | | | | | |
| --- | --- | --- | --- | --- | --- | --- |
| TEAMS | Matches | Won | Lost | Tie | No Result | POINTS |
| India | 4 | 4 |  0 |  0 |  0 | 8 |
| Australia | 4 |  1 | 3 |  0 |  0 | 2 |
| West Indies |         4 | 3 | 1 |  0 |  0 | 6 |
| Bangladesh | 4 |  0 |  4 |  0 |  0 | 0 |
| Pakistan | 4 | 2 | 2 |  0 |  0 | 4 |
QUALIFYING ROUND
GROUP A
| | | | | | | |
| --- | --- | --- | --- | --- | --- | --- |
| TEAMS | Matches | Won | Lost | Tie | No Result | POINTS |
| Bangladesh | 3 | 2 | 1 | 0 | 0 | 4 |
| Nepal | 3 | 2 | 1 | 0 | 0 | 4 |
| Afghanistan | 3 | 1 | 2 | 0 | 0 | 2 |
| Hong Kong | 3 | 1 | 2 | 0 | 0 | 2 |
Group B
| | | | | | | |
| --- | --- | --- | --- | --- | --- | --- |
| TEAMS | Matches | Won | Lost | Tie | No Result | POINTS |
| Ireland | 3 | 2 |  0 |  0 |  0 | 4 |
| Zimbabwe | 3 | 2 |  1 |  0 |  0 | 4 |
| Netherlands | 3 | 2 | 1 |  0 |  0 |  4 |
| United Arab Emirates | 3 |  0 | 3 |  0 |  0 |  0 |
Check the T20 World Cup 2014 Schedule: Match Time Table & Fixture Details here