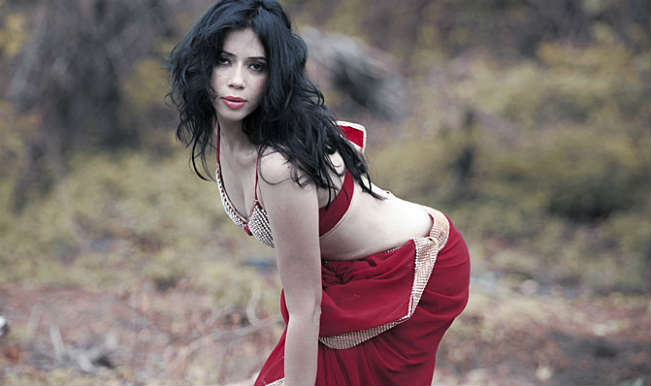 Model and actress Rozyln Khan came into the spotlight thanks to her cricket controversy and with the comic porn character of Savita Bhabhi. But she had vanished from the limelight for a brief period of time after the sex racket incident. A woman who resembles her had started a website under her name and  tried to attract male followers.
However Rozlyn is back on Holi for her fans and saying how she wants to celebrate an eco-friendly holi this year.
Rozyln who likes playing Holi in the most fun filled manner every year decided to celebrate in an environment friendly way this year. She chose to play by the sea and used corn powder to mark the festival. She believes in playing Holi in a healthy manner without causing harm to anyone and hence she decided to use sea water to celebrate the festival without wasting drinking water.
She said that using chemicals or other products for colours can be dangerous for the health and skin, therefore she took on to corn powder which will not cause harm. Other than that considering the environmental hazards that can result due to harmful colours, she decided to say a complete no to it.
Rozyln said, "I love to play Holi because I love colours, but I am against colours with chemicals and wastage of water, so I am playing Holi with dry colour which is made by corn powder and I use non-drinking water i.e. sea water. This kind of Holi celebration saves water and keeps the city clean. So enjoy this Holi with me."
She came into Bollywood and became popular because of her semi-nude pictures and some advertisements. She was rumoured to star in a Ram Gopal Varma movie in the role of Savita Bhabhi. She also starred in Dhama Chaukdi with Sanjay Mishra, Deepak Rana and Mukesh Tiwari.
Rozlyn wishes her fans a happy and safe Holi.