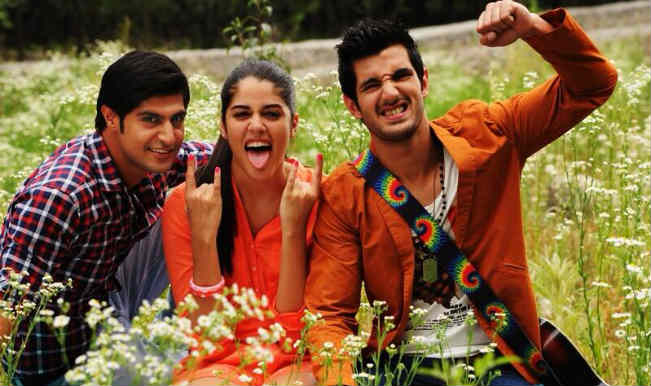 Set in the '90s, Purani Jeans the movie features Rati Agnihotri's son Tanuj Virwani along with Izabelle Leite, Aditya Seal, Sarika and Rati herself. Directed by Tanushri Chattrji Bassu, this film is about friendship and growing up.
The trailer starts with Tanuj revisiting his 'special summer' memories, where he introduces his guy friends and their bro principles. The film starts with a peppy number and might make you nostalgic about your teen days. The promo then proceeds with introducing a love triangle, which apparently complicates things between two best friends (Student of The Year again? We hope not!). The Purani Jeans trailer that starts on a fun note ends up on a serious note of problems faced while growing up.
The transition in the trailer from a simple happy-go-lucky teen movie to one that highlights problems faced by teens is so rough, it will leave you clueless and unimpressed by the end of it. Though let's not judge the whole movie by its trailer. Let's see if Rati Agnihotri and her son are able to add their charm in the movie!
Watch the Purani Jeans trailer here: