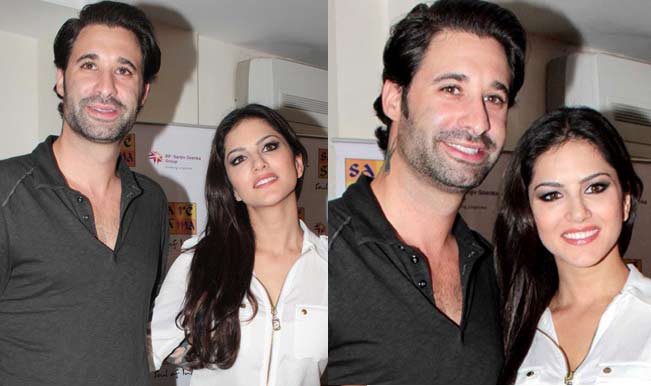 If you think Sunny Leone is up for grabs just because she is a famous international pornstar who is now trying her luck in Bollywood, you're wrong. The actor revealed in an interview to The Times of India that she is a much married woman and is totally committed to her husband Daniel Weber.
Daniel himself has starred in porn films with Sunny and is a musician now. Sunny said that the two have a normal relationship like any other couple, except that Daniel walks around the house wearing bare minimum.
She also assured Indian wives that she is not "after their husbands" through her sexy Bollywood movies.
Here's what Sunny had to say in a very candid chat, "I am in a monogamous relationship with my husband, where I don't have sex with men or women outside my marriage. We have a normal husband-wife loving relationship and I would like to keep it that way. For all the wives out there, I want to tell them that I don't want your husband at all. I have a nice one who is hot and sexy, who walks around the house with barely nothing on at all. My husband Daniel and I are completely in love and he, too, is a one-woman man. He is really shy. I just sit back and watch when women hit on my husband."
We would like to believe you, Sunny!
MUST SEE: Sunny Leone hot shower sex scene from Ragini MMS 2