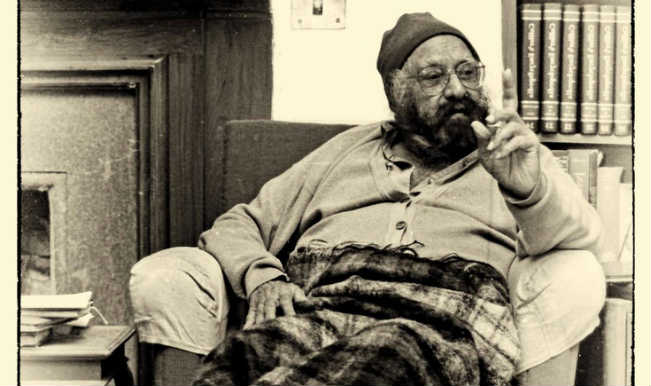 Khushwant Singh one of the most renowned names of the literary world passed away on 20th March, 2014 at the age of 99. The award winning author leaves behind a legacy of sorts be it with his sharp and witty sense of humour or the erotica through his novels or simply the loved short stories. On his 98th birthday, the writer came up with 'Khushwantnama: The Lessons of My Life' which talked about the evergreen life of Khushwant Singh.
Today we take a look back at the memorable journey of the writer and pay homage to one of the known writers of the writing world.
1. Khushwant Singh was born in 1915 in Hadali District Khushab, Punjabn now a part of Pakistan. He was a pupil at St. Stephen's College, Delhi and King's College London. He practiced law at the Lahore High Court for several years before joining the Indian Ministry of External Affairs in 1947.
2. In 1951 Khushwant Singh joined All India Radio. Later he became the founder-editor of Yojana, an Indian journal. He was the editor of the Illustrated Weekly of India, the National Herald and the Hindustan Times.
3. Khuswant Singh was awarded with Padma Bhushan in 1974, which he returned in his protest against the use of Army forces into the Golden Temple.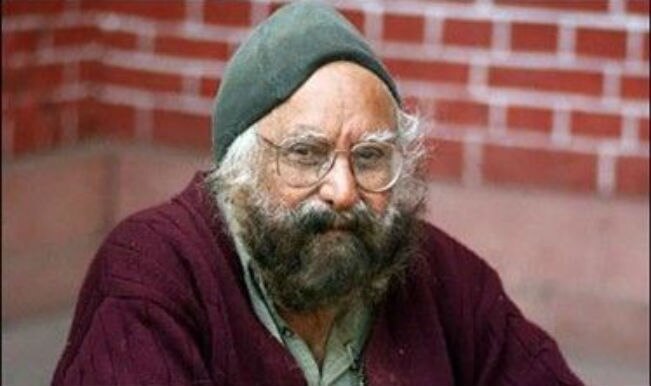 4. He was the recipient of India's second highest civilian award Padma Vibhushan in 2007 for his immense contribution in the literature world. He had also been honoured with "Order of Khalsa" (Nishaan-e-Khalsa), the highest honour within the Sikhs community.
5. In his book 'Khushwantnama: The Lessons of My Life' he confesses of doing evil deeds like killing sparrows, pigeons in his earlier days.
6. Khushwant Singh had published over 80 best-selling books and two weekly columns syndicated in over 40 English publications.
7. Khushwant Singh is the original creator of Santa Singh and Banta Singh for carrying them in his best-selling books and gaining them popularity through his columns.
8. Khushwant Singh's love for alcohol is well known. He started drinking at the age of 25 and his favourite was Premium Scotch.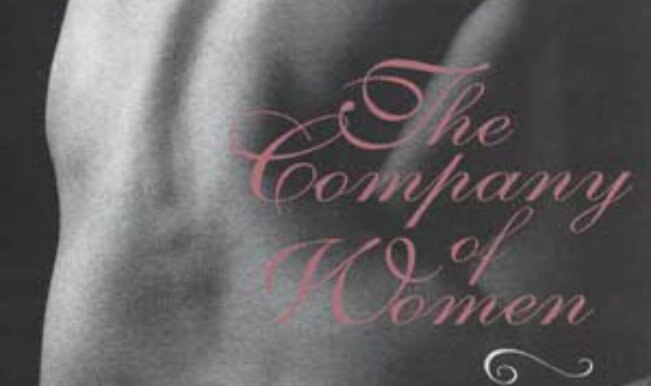 9. He openly admitted his views over seeing women as 'object of lust'
"I have also come to the sad conclusion that I have always been a bit of a lecher. From the tender age of four right to the present when I have completed 97, it has been lechery that has been uppermost in my mind. "I have never been able to conform to the Indian ideal of regarding women as my mothers, sisters or daughters. Whatever their age, to me they were, and are, objects of lust."
10. Khushwant Singh was Member of Parliament, Rajya Sabha, from 1980 to 1986.
11. Khushwant Singh's autobiography "Truth, Love and a Little Malice", was published by Penguin Books in 2002.
Today sees the curtains drawn on the life of one of the multifaceted man seen in India; a lawyer, a humourist, a writer, a politician and above all a man who loved to live the life to its fullest.
Photo Credits: Khushwant Singh Facebook Fan Page