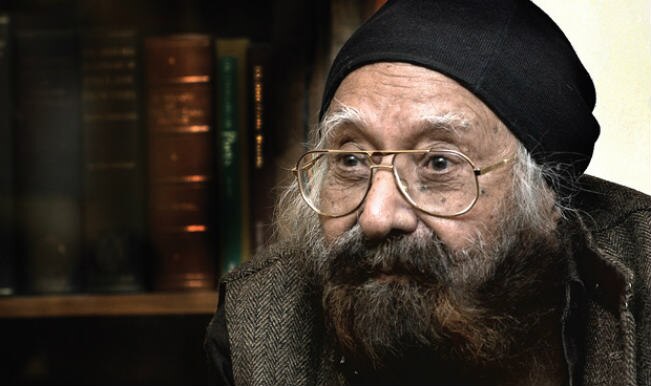 After giving the joy of reading to millions around the world, The 99 year old writer and columnist Khushwant Singh took his last breath on 20th of March , 2014. After delivering spectacular writing pieces for nearly a century, his era has come an end. He was known for his humor and unending love for poetry. Let us remember him through his top 5 novels
1)      Train to Pakistan
This is one of his finest works. This novel is based in 1947, when the separation of India and Pakistan was formally announced. The book describes the chaotic and disastrous atmosphere during that period. Train to Pakistan is a story an isolated village that is the driven into chasm of the religious Hindu-Muslim hatred. It is also a story about how a Sikh boy falls for a Muslim girl and their love triumphs over the massive destruction of war.
2)      Delhi
This is the vast, erotic, irrelevant great work of Khushwant Singh. The Narrator compares his love for Delhi, the capital of India, to his love for his mistress Bhagmati, who is a half male and half female with sexual energies from both the sexes. You will experience the city of Delhi through the eyes of the narrator.
3) Truth, Love and little Malice
This is his autobiography and no it is not boring! Generally all the auto biographies are boring because the writers try too much to justify themselves and their published mistakes, but this isn't the case with this honest man! He takes you through all the significant post independence Indian events that his eyes had witnessed, in this book.
4) The History of Sikhs
This piece of work is considered to be his most comprehensive and authoritative work on Sikhs. The book is based on a wide archival research, but abiding to his writing style, it is very much accessible to the general, non-scholarly audience.
5)      Khushwant Singh on Women, Love and Lust
Through the pages of this novel, you might find the answer to the question of what comes first, Lust or Love. The book consists of witty yet thought-provoking quotes by many great writers such as Shakespeare, Whitman to Kalidasa. Whether it is the fine line between obscenity, pornography and erotica or his description of composite Indian women, the book bares it all!