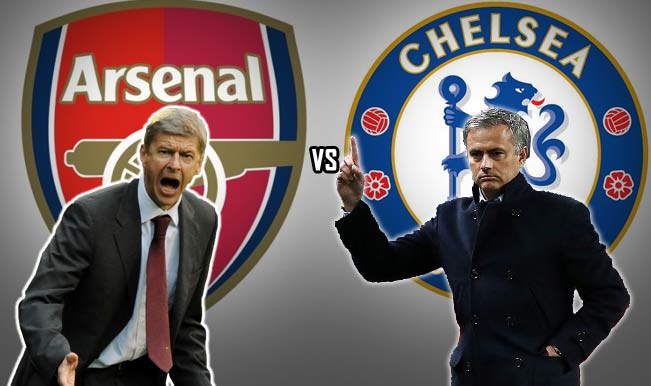 The Gunners and the Chelsea supporters are geared up for big match day today! This match is between the two arch rivals Mourinho and Wenger! This is a London Derby, between the two best teams of London. Here are 5 reasons why you should watch this highly anticipated match:
1) An Important game for both the teams
This game will define the positions of both the teams in the Premier League. The result of this match will decide the title credentials of Arsenal as well as Chelsea. The league may tilt towards Liverpool/Manchester City/Arsenal or Chelsea after this game.
2) Its Wenger's 1000th match
It's a proud moment for all the gunners as its Arsene Wenger's 1000th game in-charge. So, it is quite important for Arsenal's manager to win this game.
3) Mourinho's record
Apparently, Chelsea's manager Jose Mourinho's  holds the record of remaining unbeaten at Stamford Bridge. It's been quite a few years that the Mourinho has not lost a single match at home. It will be entertaining to see if Mourinho will still keep his head high after the match or Wenger breaks his record.
4) An Epic Battle between Wenger and Mourinho
Arsene Wenger and Jose Mourinho have a had a spiky relationship for ages now. Recently, Mourinho bad mouthed Wenger saying he was a 'specialist in failure' and that he would love to have Wenger's job security at Emirates. It will be fun to see, if Wenger has a comeback on that with today's game.
5) An Entertaining match
Both the teams have been on a good run this season. Being on top of the table, this game will definitely clear things out for both the teams. Both the teams are fueled up to break each other's records and for heading towards the title. So, it's very much evident that both the teams will go for the kill!
So, if you have any plans for the Saturday night then probably you should change it and watch this match, because it is going to be cracker for sure!