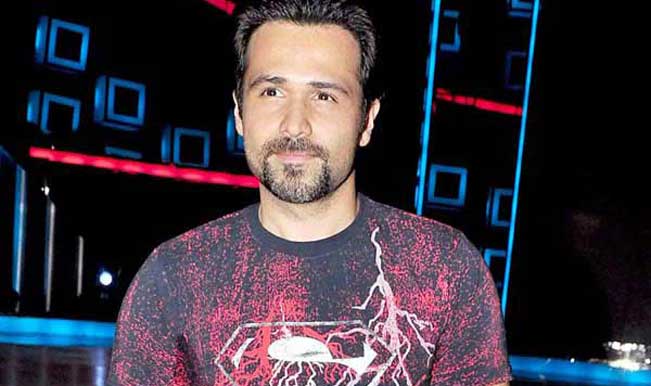 Born on March 24, 1979, Emraam Hashmi is one of the Bhatt camp discoveries – being related to filmmaker Mahesh Bhatt. Emraan started his career as an assistant director for the movie Raaz. Later he debuted with Footpath in such a deglamourised way that nobody noticed or recognised him. No one knew he would turn out to be such a big star! He also has a kitty of the most popular songs in a decade. Almost every movie Emraan Hashmi aka The Hit Machine stars in has a list of memorably melodic numbers.
The serial kisser turns 35 on March 24, so let's look at his magical hit songs:
Bheegey hont tere – Murder (2004)

This was the first hit song of Emraan. With Kunal Ganjawala's mesmerising voice this was an instant hit. Also the video with Mallika Sherawat's dare-bare appearance and kisses with Emraan was an additional hit-making reason.
Woh lamhe – Zeher (2005)

This song, a rage in those days, was Pakistani singer Atif Aslam's Bollywood debut. The passionate and high pitched raspy vocals of Atif gave Woh lamhe a whole new level of fondness and brought life to this song. Yet another song particularly remembered from this movie is Agar tum mil jao, but it could not compete much to this hit song.
Aashiq banaya aapne – Title song (2005)
The title song of the movie by the same name was the mist seductive soundtrack of that year.Himmesh Reshamiya got into limelight with this particular song. Himmesh along with Shreya Ghoshal has made this seductive hit even better. This sensuous song is picturized on Emraan and Tanushree Dutta in a way you could not get enough of it!
Tu hi meri shab hai – Gangster – A Love Story (2006)
This was Kangana Ranaut's debut film. KK's smooth vocals set to amazing music direction by Pritam make your heart melt. This is another memorable song from the movie Gangster. Emraan and Kangana looked perfect for each other in this in this wonderful track.
Zara sa – Jannat (2008)
Jannat was a turning point in Emraan's career. The movie is set to the backdrop of match-fixing in cricket. This particular song has Emraan pouring his heart out through sweet gestures to his ladylove Sonal Chauhan (debutante). The video is adorable. The song is sung by KK.
Tu hi haqeeqat – Tum Mile (2009)

Pritam once again does magic with yet another Emraan and Soha Ali Khan movie. The song is sung by Javed Ali with a Sufi lightness to it.
Maahi – Raaz 2 (2009)

Sung by Toshi Sabri, this song is really fresh and different from the rest of the songs of Raaz 2. This horror thriller had an amazing collection of numbers, two of them being Mahi and Soniyo.
Pee loon – Once Upon a Time in Mumbaai (2010)

This song is a romantic track even though the movie was a period gangster film revolving around the underworld in the 1970s. This song had Prachi Desai alongside Emraan. Prachi at that time was a small screen star. Pee loon was an instant hit everywhere. Even on the small screen, the television actors would try to recreate the magic of this song by using it in serials. This masterpiece is sung by Mohit Chauhan.
Tu hi mera – Jannat 2 (2012)
The Bhatt camp is known for its their magical music deliveries through their movies. And this is one of them, shot with Emraan opposite Esha Gupta – the very Indian version of Angelina Jolie.
Dil sambhal ja zara – Murder 2 (2011)
From the sequel to Murder, this song sung by Arijit Singh, Mohammad Irfan and Saim is a dreamy song which grows on you slowly. This song somehow accentuates the sensuousness of Jacqueline in the video.
Deewana kar raha hai – Raaz 3 (2012)
After Jannat 2, Emraan joined Esha once again for Raaz 3. This track is very charmingly sung by Javed Ali. With the help of Rashid Khan's composition this song blends amazingly the music of violin, flute and piano together.
Yaaram – Ek Thi Daayan (2013)
Though the film was well-appreciated but Ek Thi Dayaan underperformed at the box office. But Emraan was appreciated for the role of Bobo. This song featuring Kalki Keochlin had a fresh vibe to it with catchy vocals.