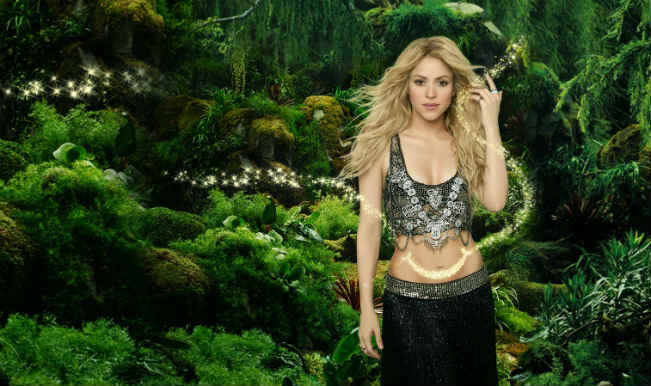 Shakira is back with a bang for the FIFA World Cup 2014, which is going to be held in the country that worships football – Brazil. After making the world groove to her FIFA 2010 anthem Waka Waka, she has recorded the official song for FIFA 2014 Brazil this year. This is the second FIFA 2014 anthem after Pitbull recorded one earlier this year.
The Hips Don't Lie star has reworked her new song Dare for this much awaited soccer event. The song is hip and has a carnival feel to it, which exactly represents the atmosphere in Brazil for the game. She has twisted and turned the original lyrics and has recorded this upbeat Brazilian track. As this is the biggest football event and fans all over the world eagerly wait for it, the song correctly captures the emotion and excitement, we feel!
What makes the Shakira number even more special is that the singer and her boyfriend Gerard Pique's son Milan has been featured in it. Pique, who will be playing at FIFA 2014 for Spain, will be definitely grooving to his girlfriend's chirpy number!
The FIFA World Cup 2014 Brazil anthem is catchy and merry; be prepared to kickstart the football fever with this awesome song! Watch it now.