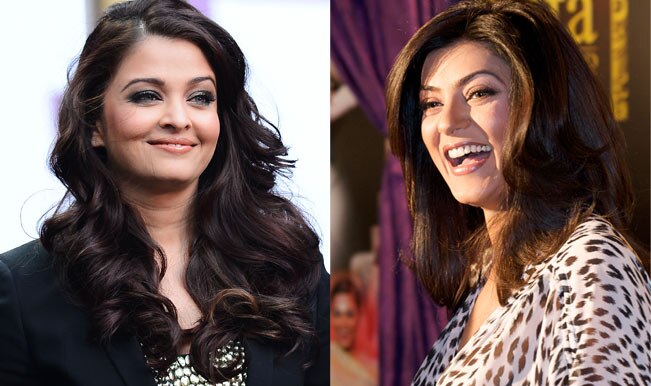 Aishwarya Rai Bachchan has been on a break from the film world for a long time as she was pregnant, but after giving birth to baby Aaradhya, the audience surely wants to see this beautiful lady dazzling on the screen again.
For her comeback, she seemed to be interested in advertising guru Prahlad Kakkar's film directorial debut Happy Anniversary in which she will star with her hubby Abhishek Bachchan.
But the interesting part isn't just this! It is also rumored that Aishwarya's age-old arch-enemy Sushmita Sen is also being considered for a substantial supporting role in the movie. Sushmita, who has also been out of Bollywood for a very long time now, might make her comeback with this movie.
The rivalry between Aishwarya and Sushmita can be traced back to the Femina Miss India crowning in 1994, when Sushmita won the Miss India title beating most favourite Aishwarya and went on to become Miss Universe. Aishwarya had to adjust with the Miss World title being the first-runners up at Miss India.
But if everything works well now, these two yummy mummies will soon share screen space. And we admit it will be pretty exciting to see them together after their most discussed cold war.
But although Ash and Sush claim that the rivalry was over ages ago, don't blame us if we expect a tiny cat-fight on the sets of Happy Anniversary!