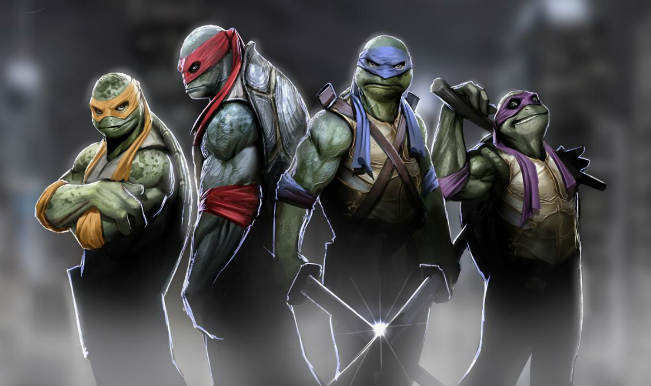 After years of speculation about Michael Bay's Teenage Mutant Ninja Turtles (TMNT) movie, here we have its first trailer! Michael who is widely known for the Transformers series now brings you the cool pizza-eating turtles who will try to save New York City. This film will revamp the comics and TV Franchise of TMNT on the reels for the first time (let's just ignore the previous attempts, okay?).
The turtles, who are teenagers as well as ninjas, seem more real than ever in this video. The trailer is short compared to the average two-minute Hollywood promos, and just showcases a glimpse of the characters. William Fetcher, know for his role in TV series like Invasion and Prison Break, plays Shredder.
Also, we don't know whether to be happy about it or to cry about it, but Megan Fox is seen playing the role of reporter April O'Neil. Question: why Megan Fox as April, why? Because she was a part of Bay's Transformers? (Okay, enough sulking.)
Let's come back to the trailer again, which seems pretty good but we hope they come out with more videos to feed our hunger. Well, we couldn't help but notice the slow motion computer graphics effect when they hit the truck (It's pretty cool, but why do they keep doing that?). Anyways, as it's a Michael Bay movie, you can expect a lot of explosions, CGI and well, Megan Fox!
Take a look at the Teenage Mutant Ninja Turtles trailer and comment if you think Megan Fox is a mistake. Big mistake!