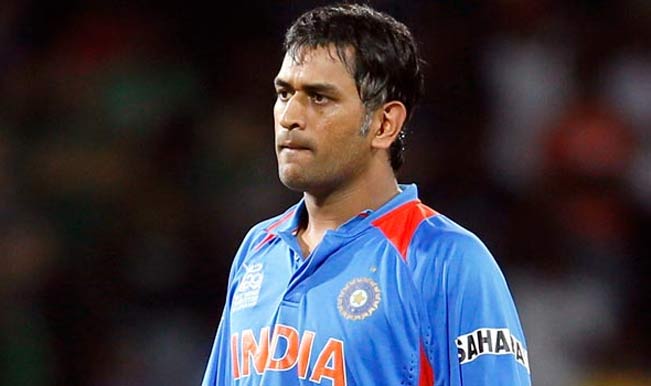 With so much turbulence in the Indian cricket team, the fans expected some roars, but the news of Mahendra Singh Dhoni hanging up his boots as the Indian captain for one-day internationals (ODI) comes as real a shocker. Dhoni who is leading the Indian side in Bangladesh for the ICC World Twenty20 tournament has hinted emptying the captain's slot on account of the ongoing storm revolving spot-fixing in the Indian Premier League (IPL).
As far as Dhoni's support staff and spokesperson go, they have not come out in the open on the matter, but one can sense the turmoil in the mind of Indian captain. Dhoni understands that his credibility had been under serious threat during the IPL betting allegations and many now see him as a pawn in the hands of former BCCI President N Srinivasan. The cricketer is waiting for the tournament to get over before coming to any conclusions over his decision.
The Supreme Court of India that is always touted as the 'sleeping lion' has been taking action by first removing N Srinivasan from his post and then appointing former cricket legend Sunil Gavaskar as the acting Interim BCCI President.
As per the reports, it was been widely speculated that Dhoni had offered to leave the reigns of the IPL side Chennai Super Kings after the SC proposed non-playing status for Chennai Super Kings and Rajasthan Royals at the forthcoming IPL 7. But one would not in their wildest dream see Dhoni walking out on the field as a non-captain.
Dhoni has always been seen as the leader who motivated his side to emerge as dominant on the global map of cricket. But MSD came under the spotlight after several rounds of stories on IPL betting.
In the past few days, the equations have changed, from seeing Dhoni as a captain who always led from the front to someone with no credibility due to his suspicious presence as Vice-President in India Cements Ltd., the owner of Chennai Super Kings.
As an ardent cricket fan who loves watching the men in blue, we are left to ponder, why on earth do Indian captains of this game meet with the same fate?
If you turn the pages of history, you would see the likes of Mohammad Azharuddin, Kapil Dev, Sunil Gavaskar, Sourav Ganguly, Sachin Tendulkar and Rahul Dravid having a bitter end to their captaincy days. You tend to feel more for Mahendra Singh Dhoni than others, as he has been the constant force behind the changing face of the Indian team. He led India to their first ever ICC World Twenty20 victory in 2007 and also emerged the world champions in 2011 when they won ICC Cricket World Cup.
(Disclaimer: Do not skip your heart-beat over this report, MSD is still our captain and should lead India to another T2o victory. As for this, wishing all of you for April Fools' Day!)