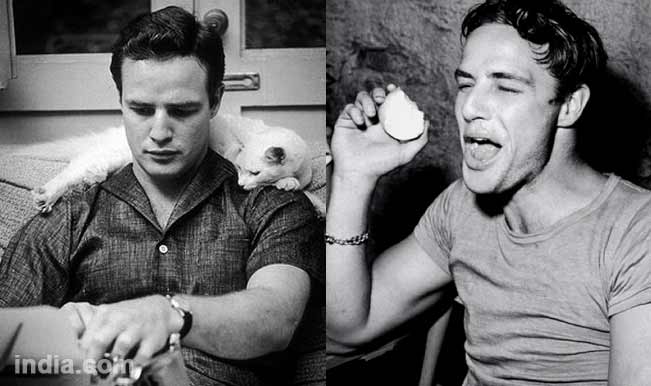 Born on April 3, 1924, Marlon Brando is always named first on the list of greatest actors of all time for his legendary career. He also refused to accept the Academy Award for his gut-wrenching performance in The Godfather. Even though he is the most celebrated actor in the industry as the heftiest powerhouse of talent here's a list of some crazy and weird facts about him.
1. During his early schooling, in high school he was expelled for riding a motorcycle in the hallways of the school.
2. Prior to plunging into acting, Marlon Brando worked as an operator of an elevator for four days in a departmental store. And later he quit because he was too shy and embarrassed to announce when he came to the lingerie floor.
3. He got a nick name thanks to the industry, the two nick names were Bud and Mr Mumbles, Frank Sinatra was the one who gave him the name Mr.Mumbles.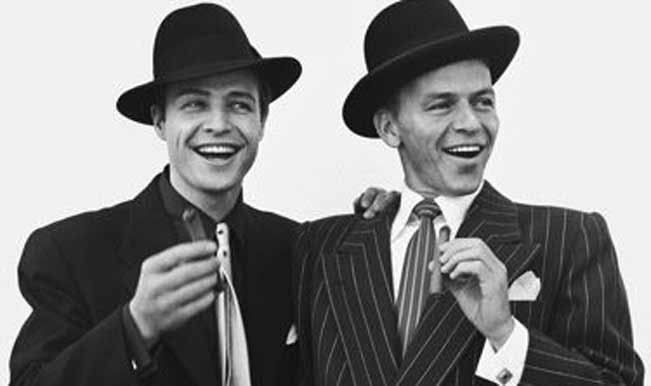 4. He was very eccentric once at a dinner party in the 1960's, Brando asked everyone present at the party to strip naked. He himself did so and then to make it even weirder he took a lily from a nearby flower vase inserted it up his ass.
5. People anticipate for an Oscar like their last wish on the death bed, but Marlon Brando used the Oscar that he won for the film On the Waterfront as a doorstop.
6. In 1995 during an interview on "Larry King Live" he kissed Mr. King on the mouth.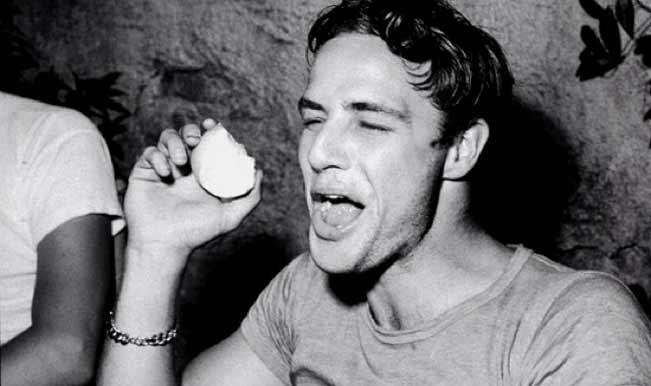 7. Marlon Brando used to give Michael Jackson acting lessons.
8. Even though he was very much talented actor he refused to learn his line and used to be adamant to use cue cards to deliver his dialogues.
9. He owned an entire island that was located off the Pacific coast.
10. He used to try to lose weight by hanging upside down, but failed and choked himself with his own fat.
11. During a visit to a zoo once, Marlon got into a spitting fight with a baboon. And Marlon won.
12. He is known for his peculiar way of doing things; he once gave actress Pat Quinn a necklace made of a real human scalp.
13. And also had a ridiculously weird sense of humor. He used to have a liking to farting to such an extent that he considered creating a commercial telephone line called ʻDial-a-Fart' where callers would have to guess celebrities based on their farts.
14. He has a binge eating problem so his wife used to chain the fridge up.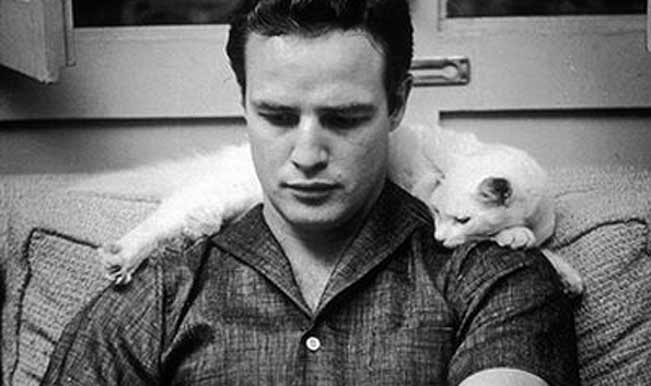 15. Due to his eating trouble he had split up 52 pairs of trousers during the filming of Mutiny on the Bounty.
16. While penning down his autobiography he had called up Ursula Andress to ask if he had ever had sex with her!
17. He used to travel on the subway with pieces of bread stuffed in his ears.