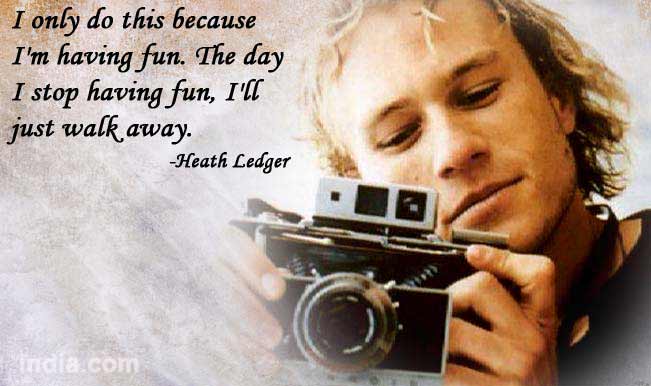 Well if we told you Heath Ledger taught us how to fall in love with him and at the same time we loved to hate him, it would not be wrong. The Australian actor born on 4th April, 1979 would have celebrated his 34th birthday, had he not left us so early at the age of 28. Heath Ledger in his short life gave us a lot to always remember him and fall in love with him again and again. Here are his memorable ten quotes that are not only eye-opening for us but also reflected so much about him.
1. Heath Ledger was born on 4th April, 1979 in Perth, Australia.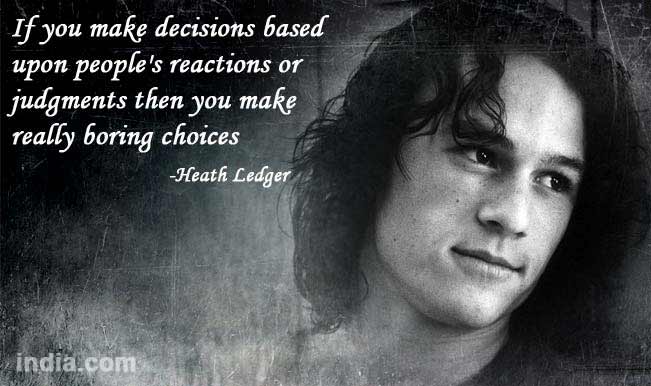 2.  Heath Ledger left for United States in 1998 to have a career in Hollywood.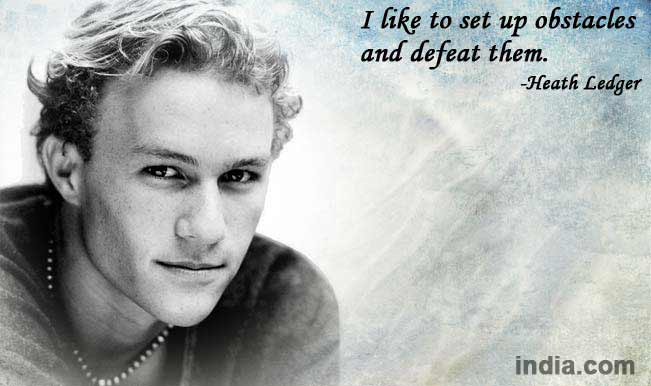 3.  Heath Ledger took to drama classes of the two choices between cooking and drama classes during his junior high school.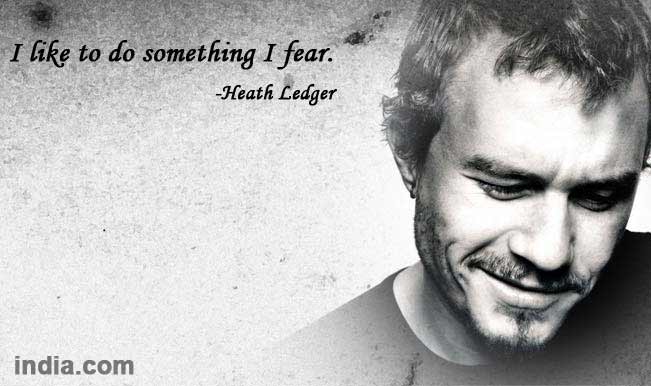 4. In his short career, Heath Ledger made sure he did not get typecast into one role. He worked towards working in variety of roles.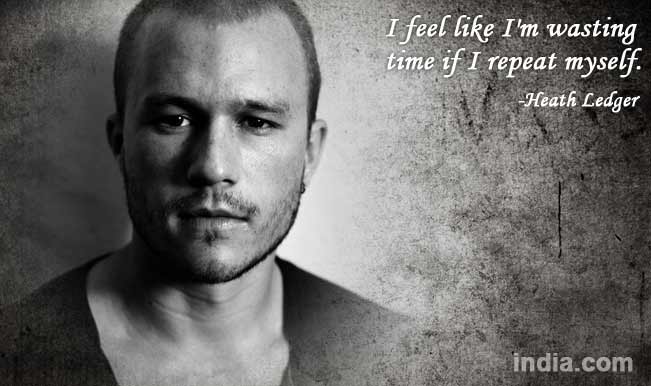 5. Heath Ledger acted in 19 movies during his lifetime.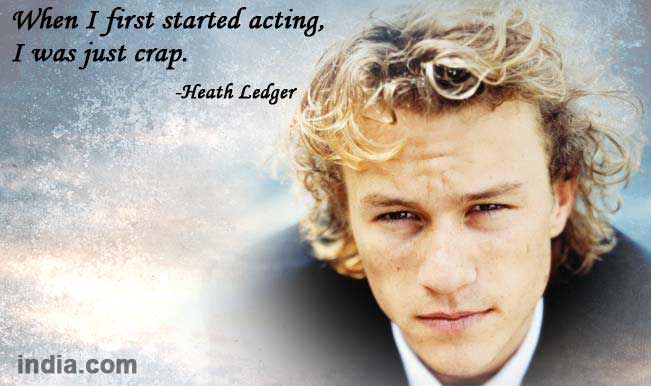 6. His notable works include movies like The Dark Knight, 10 Things I hate About You,  The Brothers Grimm, Lords of Dogtown, Brokeback Mountain and Casanova.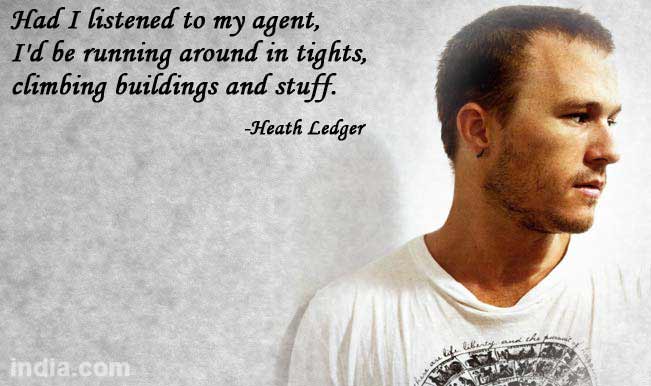 7.  Heath Ledge did not share great relations with the press and media.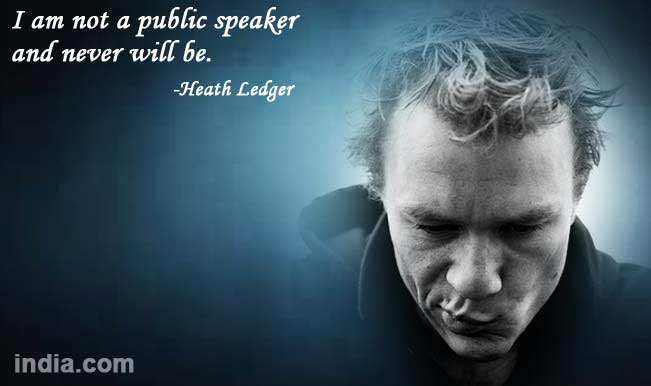 8. Heath Ledger's performance as Joker in The Dark Knight not only won him accolades but gave this figure an iconic stature.
9. He was romantically involved with actresses Lisa Zane, Heather Graham and Naomi Watts before marrying his Brokeback Mountain co-star Michelle Williams.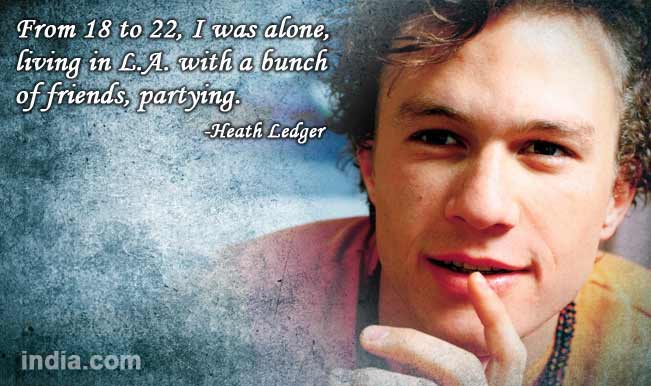 10. Heath Ledger died at the age of 28 on 22nd January, 2008.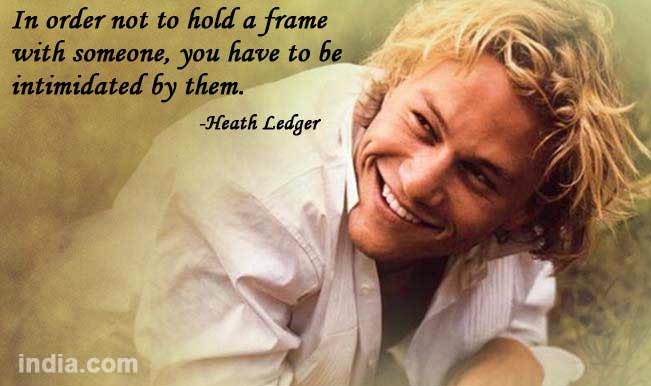 We wish you a Happy Birthday and we miss you even more on this day, Heath Ledger.
Photo credits: Jyoti Desale