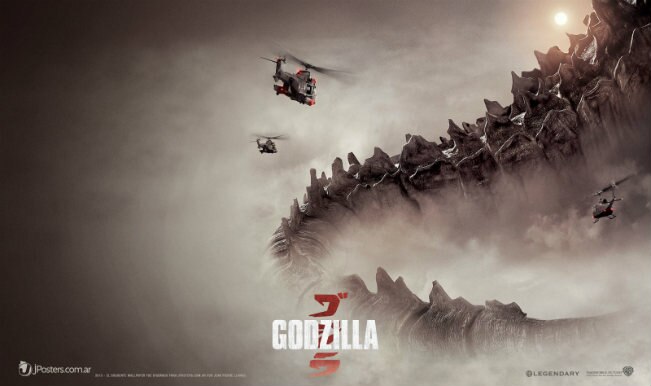 If the official trailer did not excite you, this definitely will! The Warner Bros. have given an epic rebirth to Toho's iconic Godzilla and in this spectacular adventure movie, the Godzilla looks amazing and real more than ever!
In this movie, the world's most famous monster is against the malicious creatures who are strengthen by Humanity's arrogance. The dialogue 'The arrogance of man is thinking that the nature is his control and not the other way round' tells you the theme of this epic movie.
The movie stars which stars Aaron Taylor-Johnson from the "Kick-Ass", Oscar nominee Ken Watanabe  know for his role "The Last Samurai" and "Inception", Elizabeth Olsen, Oscar winner Juliette Binoche, and Sally Hawkins, with Oscar nominee David Strathairn and Bryan Cranston  of "Argo"  and Television series "Breaking Bad" fame.
Directed by Gareth Edwards, this movie will excite every Godzilla lover! The trailer looks simply spectacular and the effects make it even more awesome! Though, we hope that they don't kill the Godzilla in this one. But for that we have to wait till May 16!
Watch the extended trailer here: