Born on April 7, 1954, it's Jackie Chan's 60th birthday (ARE YOU SERIOUS!?), and what better day than today to revisit some of the most iconic characters played by him. An international star in the truest sense, the artiste of Chinese and Hollywood films has appeared in more than a hundred movies and to this day, his cute charm doesn't fail to take us to a fairyland of day-dreaming.
Serving as an actor, director, choreographer, screenwriter and stuntman, let's not forget stuntman, Jackie has had an amazing career and it isn't over yet. Let's celebrate some of Jackie's best movies:-
Police Story series

The Police Story film series, directed by Jackie Chan, Stanley Tong and Benny Chan and produced by Raymond Chow, Leonard Ho and others, comprises five Hong Kong crime-action films. Jackie is seen playing the role of a cop named Kevin Chan (Ka-Kui) mostly working on undercover operations whose primary motive is to hunt criminals. Being a massive hit when it first came out, Jackie Chan considers this film franchise as his best, in terms of action. There is something really classic about this fast-paced action film series. Police Story majorly highlights Jackie's impressive physical performance.
Shanghai Noon / Shanghai Knights
An adventure comedy starring Jackie Chan and Owen Wilson, Shanghai Noon marks the directorial debut of Tom Dey, a filmmaker known for movies like Showtime and Failure to Launch. Shanghai Noon was released in 2000 followed by its sequel Shanghai Knights in 2003. The movie mainly revolves around two men (Jackie and Owen) of vastly different ethnicities teaming up to fight crime. The Shanghai series depicts a right mixture of comedy, as well as Western and Kung Fu action, and expertly mixes thrills and laughter.
Rush Hour
Rush Hour is yet another action filled comedy venture that revolves around two police detectives played by Jackie Chan and Chris Tucker, whose aim lies in solving crimes. The series comprises two sequels, both of which have been commercial successes. The Rush Hour franchise is widely praised for the comical chemistry that both Jackie and Chris maintain all throughout the three movies. One remembers never failing to watch the hilarious behind-the-scene bloopers that they would showcase after the movie.
Drunken Master and The Legend of Drunken Master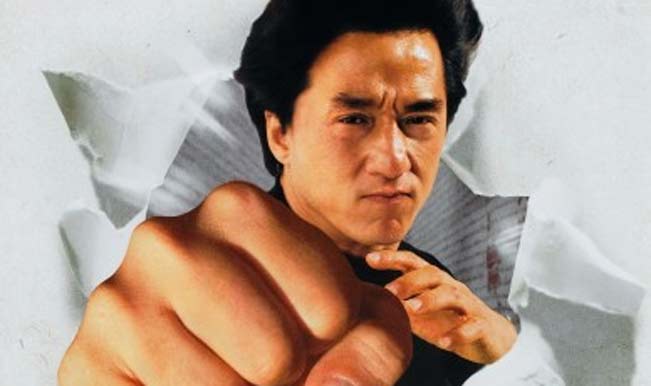 Drunken Master (1978) is one of the earliest major films starring Jackie Chan. A Hong Kong martial arts film directed by Yuen Woo-ping, it highlights the relationship between a student and his martial arts master who fight against injustice. It is an early example of the comedic Kung Fu style for which Jackie became famous for. Drunken Master is one of the few films credited as an influence over breakthrough movies like The Karate Kid. Chan's charm and athleticism is accurately portrayed in the movie and it is that which makes it worth the watch. He also starred in the 1994 film The Legend of Drunken Master.
Jackie's fans have applauded him especially for his intricately choreographed action scenes and his undeniable impact on the audience. Even at 60, he still impresses us with his originality and unmatched entertainment skills. One always looks forward to watching his movies. A very Happy Birthday to you, Mr Jackie Chan!