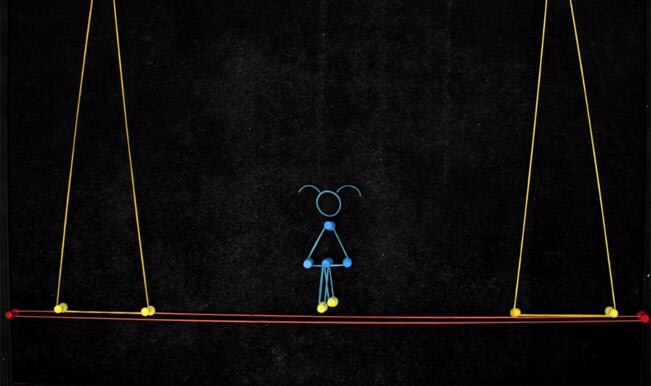 There are very few things that blow your mind, and let us tell you that this video is one of them! The video is one of the most creative and brilliant animated short film that you will ever see. The fact that it is created with such simple objects like elastics, thumb pins and paper makes it even more amazing and ingenious!
The video is about a girl name 'Elastika' who is dreamy, adventure and complete fun! She drives cars way to fast, jumps of a boat, lands on strange island and is completely fearless. The video shows an amazing journey of  young Elastika of how she seeks the great adventure in life and how she boldly tackles everything that comes in her way. The video is so marvelous that at the end of the video, you will want to become like Elastika. The characterization is simply brilliant and the script is entertaining.
This short film was uploaded by filmmaker Guillaume Blanchet, was uploaded on vimeo and his talent got appreciation from all around the world in no time. The video is a simply ingenious and unbelievable!
Well, When it comes to Elastika, She's a pro!
Watch the video here: