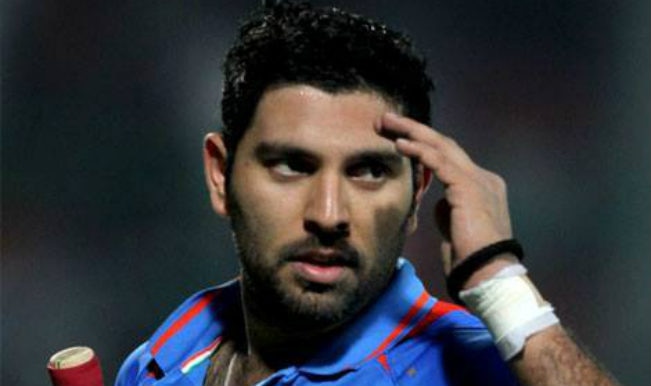 Social media was abuzz with great memes and jokes on Yuvraj Singh, who displayed a substandard performance against Sri Lanka in the finals of Cricket World T20. With this one thing comes to your mind, once hero, other day zero – a proverb that is proven well in case of the Indian southpaw, Yuvraj Singh. We saw a great reaction from the Indian crowd against befallen hero, Yuvraj, that reminds us of the unpredictable nature of the game. No wonder, cricket is called a funny game.
With India losing the Cricket World T20 finals to Sri Lanka, it became very evident that Indian fans would not be a happy lot. But how right is the fans ire on Yuvraj Singh, who pelted stones at his home. Yuvraj Singh, the player that is seen as the villain for losing the finals with his tepid flow of run (11 runs of 21 balls) at the crucial moment. The left-hander has been finding his form since making his comeback to the international cricket post his fight with the dreadful ailment.
No, Yuvraj Singh does not require our sympathy, he never did. But as true cricket loving nation, how can we forget the hero of ICC T20 World 2007 and the 2011 ICC Cricket World Cup, where he was adjudged the player of the series in the latter. One should not dwell in the past, but forgetting our heroes and their contributions pose a question mark on our credibility as true fans.
Every match critic, analyst and fans around the nation has been demanding the ouster of Yuvraj Singh from the team. It is right to remove players who are not performing well and it is totally different thing to show something as unsporting as pelting stones at a player's home and hurting their sentiments. Somewhere it looks like we have forgotten the sportsmanship and spirit of the game. Winning and losing is part and parcel of the game but how justified is our reactions, has to be thought of.