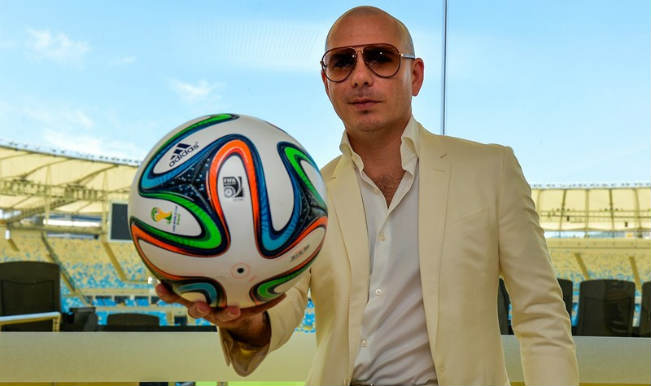 Mr. Worldwide Pitbull and Jennifer Lopez unite for FIFA world cup 2014 official song 'We Are One'  featuring Brazilian artist Cláudia Leitte. The song has a nice groove to it but you cannot deny that it is a typical Pitbull song! To be honest, when the song starts you might not even be able to differentiate between this song and any other Pitbull songs, though JLo kind of saves the song.
The song has tried to incorporate the spirit of the Brazil, but fails miserably. You won't mind grooving to this on beach party or in a club, but when it comes to the FIFA fever, this song is a major disappointment! We think, Shakira would have done definitely a better job than this! Pitbull has tried to add some new words in the lyrics, but it all sounds the same! The music is good, but its not all World Cup song material.
The song is featured in One Love, One Rhythm: The Official 2014 FIFA World Cup Album. The album also Due May 13, the compilation also features Santana, Wyclef Jean, Ricky Martin, Shakira, and The Isley Brothers. The album is due Due May 13 but you can pre-order it on iTunes.
The trio has recently shot a video and they will be performing in the FIFA World Cup Opening Ceremony on June 12 at the Arena de Sao Paulo.
Listen to this song here: