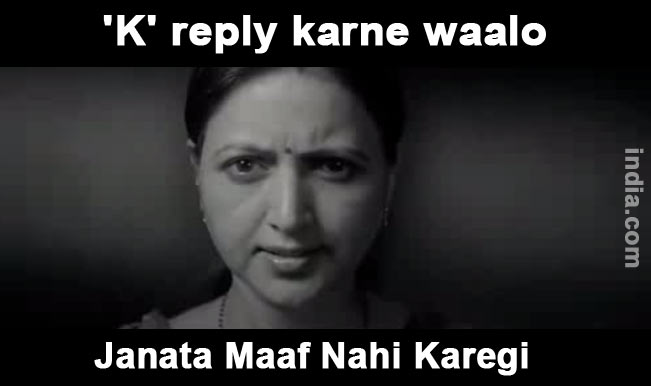 BJP's advertisement on the slogan 'Janata Maaf Nahi Karegi' became so popular that it was trending on all social networking sites. Though, the advertisement consists of  a serious issues, little bit fun never hurt anyone! Here are some hilarious versions of 'Janata Maaf Nahi Karegi' slogan
1) Dictionary. BUY IT!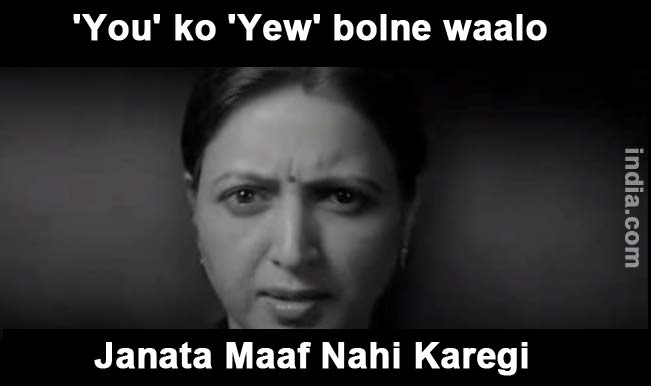 2) You made us watch flying rickshaws. Why?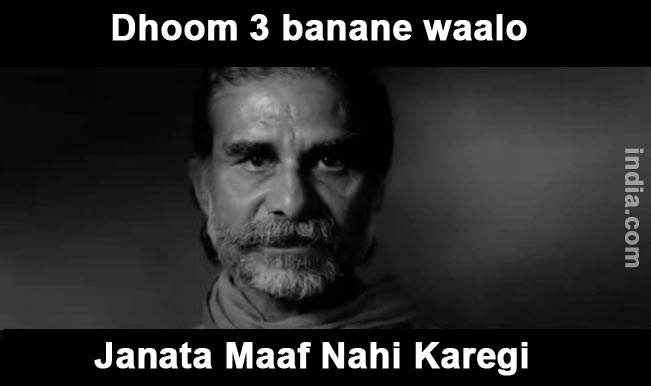 3) Why you no give Sukhi Puri?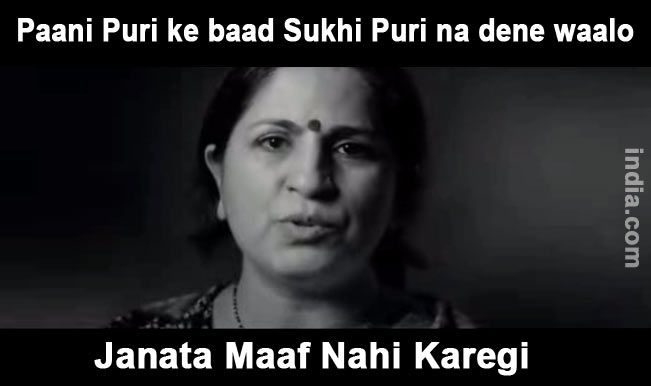 4) Play the game, just don't send those stupid requests. Is that too much to ask?!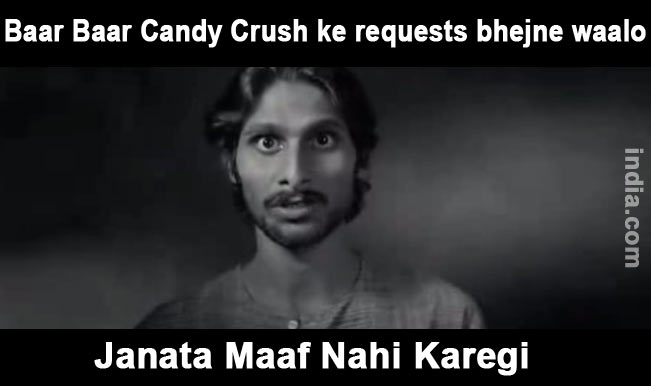 5) We didn't ask for cheap toffees! Just give the goddamn change!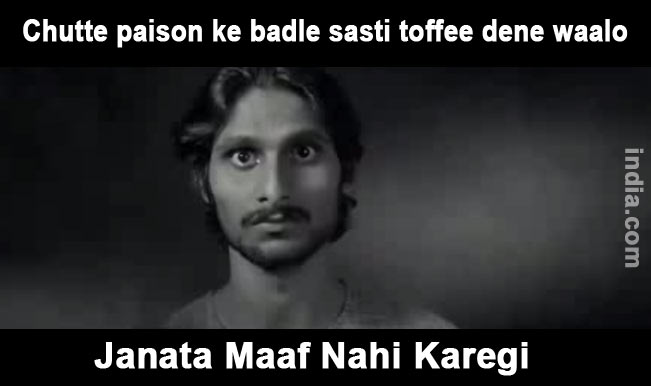 6) Please don't do this to us! Please *weeps*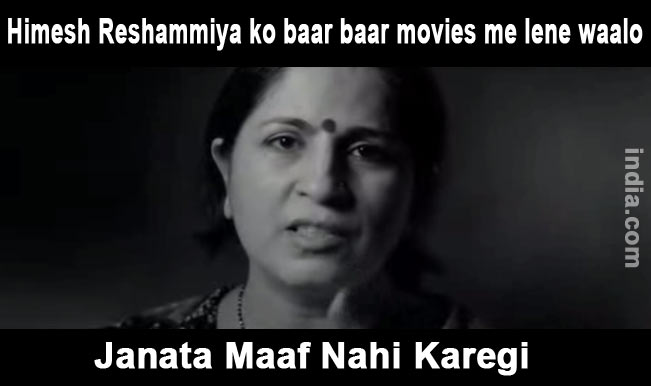 7) K = Potassium?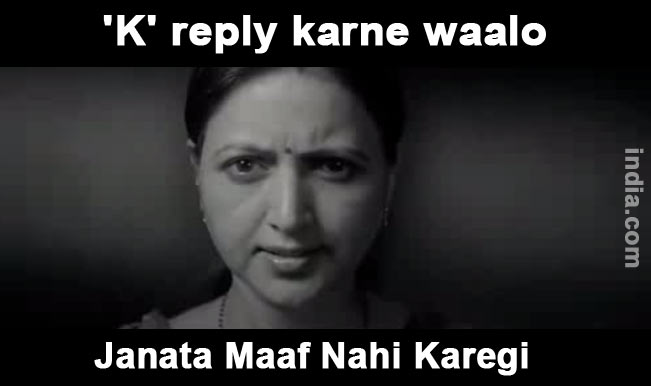 8) Boss pays in peanuts, but bar wala doesn't give peanuts! Why?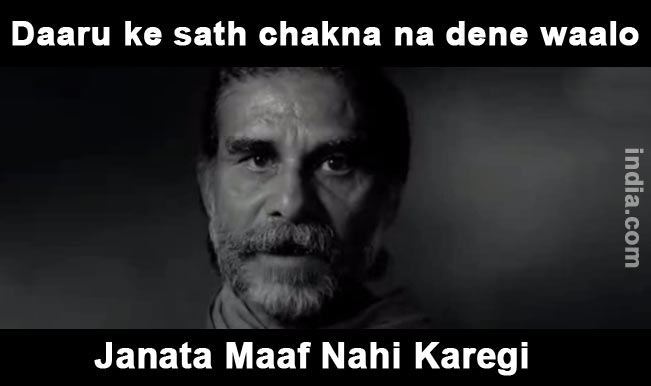 9) Narcissist much?