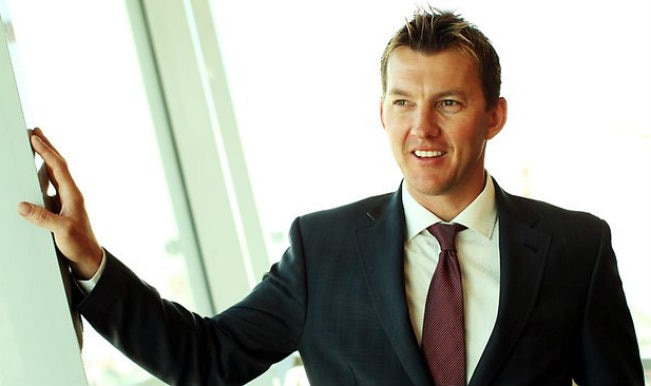 Former Australian pacer Brett Lee begins his second innings in love and marriage, by marrying his sweetheart and girlfriend of one year, Lana Anderson. The wedding was quite a private ceremony for the beautiful couple in Seaforth, North Sydney.
Brett and Lana had been rumoured to be seeing each other for a year, with the couple moving in together at the end of 2013.
Brett, one of the most ferocious bowlers on the field and quite a charmer off had quite a shaky previous marriage with Elizabeth Kemp, whom he married in 2006. They had a son, Preston Charles. Just after two years, a crack in their marriage appeared, with the cricketer confirming their separation in 2008 and finally divorcing her in 2009.
In quite a reversal for a cricketer, Brett was faced with heartburn when Elizabeth was supposed to be having an affair with a rugby player. Brett, a devoted husband and father to Preston Charles put up quite a brave face before amicably parting ways with Liz.
With the announcement of Brett getting married again and finding solace, it is great news for his fans who wished well for him. Congratulations, Brett Lee and Lana Anderson!