Born on April 9, 1990, Kristen Stewart became a household name after starring in the Twilight series. She has also been part of many independent films like Panic Room, Speak, Zathura, The Messengers, Adventureland and many more. The actress was in the news recently when she donned a dramatic new look for her new movie American Ultra for which she dyed her hair tangerine.
You know about her on-off romantic link-up with Twilight co-star Robert Pattinson. We share with you other interesting facts about Kristen. On her 24th birthday, let's look at 24 interesting facts that you probably would never have heard about Kristen!
1. Kristen's nickname, especially in the media, is K-Stew.
2. She was discovered by a talent agent at a school play. She later performed vocals in Into the Wild and The Runaways.
3. Her ex-beau is Michael Angarano from Will & Grace.
4. Before Twilight, she was part of The Flintstones in Viva Rock Vegas where she donned the role of the ring toss girl.
5. She replaced Hayden Panettiere in Panic Room alongside Jodie Foster.
6. Kristen was nominated  for the Young Artist Award three consecutive times from 2003 to 2005, but never got her hands on the trophy.
7. Emile Hirsch was very impressed with Kristen after starring together in Into the Wild, so he encouraged the producers of Twilight to rope her in.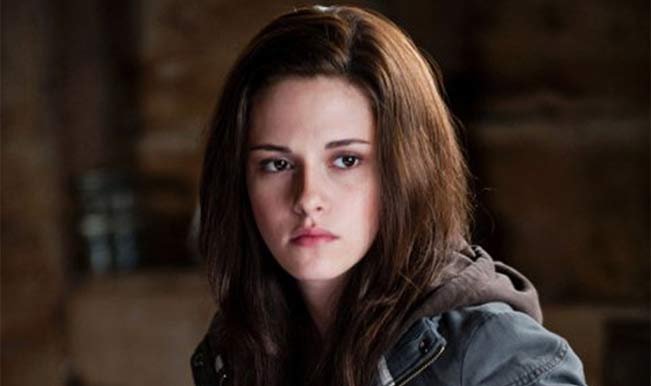 8. Kristen has naturally green eyes but had to wear brown contact lenses for her role in Twilight.
9. K-Stew and Robert Pattinson referred to the 1972 film Last Tango in Paris to work on their onscreen romance.
10. Kristen's favourite scene from Twilight is when Jacob Black Taylor Lautner goes shirtless in front of Bella's father.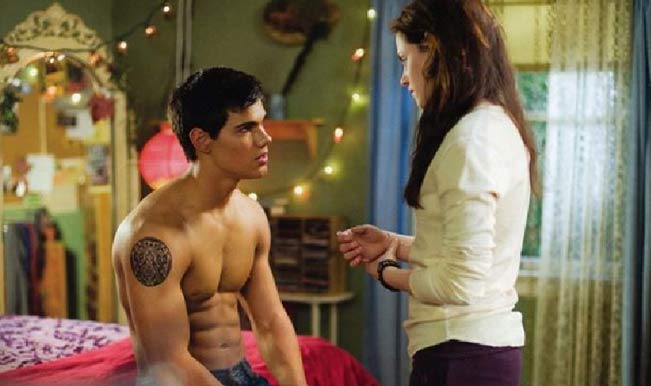 11. After filming Twilight she kept on the rings she wore during the movie including the wedding ring from Edward Cullen.
12. She had celebrated her 19th birthday on the sets on The Twilight Saga: New Moon which coincidentally collided with her 18th birthday onscreen.
13. Her favourite vampire film is not the Twilight series but the 1987 film The Lost Boys.
14. She admires Brazilian filmmaker Walter Salles and actor Sean Penn.
15. Stewart is very pet friendly. Even though her onscreen character Bella chose a vampire over a werewolf as a boyfriend, in real life she owns two hybrid wolves named Jack and Lily, and also three dogs and a cat named Jella.
16. K-Stew keeps her cat as company wherever she goes to work. Once her cat spent almost six months in a remote farm in Canada during the filming of The Messengers.
17. While she should be thankful to Stephenie Meyer for Twilight, she isn't her favourite author. Instead, Kristen is more interested in sci-fi author Kurt Vonnegut Jr. In fact, she had never read Twilight until she was roped in for the role.
18. While playing the character of Joan Jett in the film biopic The Runaways, she learned to play the guitar and also recorded six songs for the soundtrack.
19. She was roped in for her first American Vogue cover in January 2011 and the same year she landed a photoshoot in Vogue Italia.
20. Kristen is dedicated to preparing for any role that she signs up for. Like for the role of a stripper in Welcome to the Rileys in 2010, she learned how to pole dance by visiting a New Orleans strip club.
21. She ranked No.3 on the Sexiest Women in the World 2010 poll on FHM magazine online.
22. In 2011, Kristen along with along with Robert Pattinson was named Forbes' 5th Highest Paid Celebrity Couple.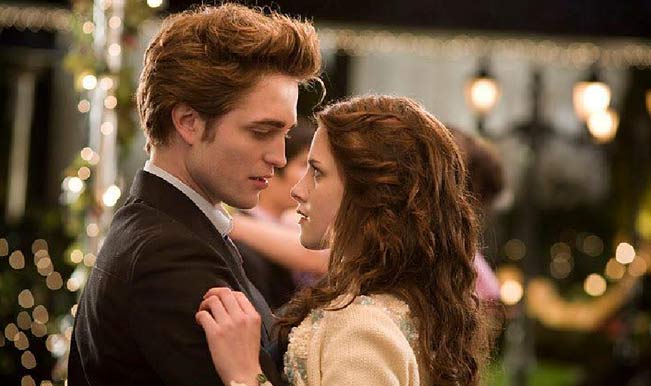 23. She loves surfing and is also interested in photography.
24. She plays both the acoustic and electric guitar and also the trumpet.
Here's wishing Hollywood's sweetheart Kristen Stewart a very happy birthday!