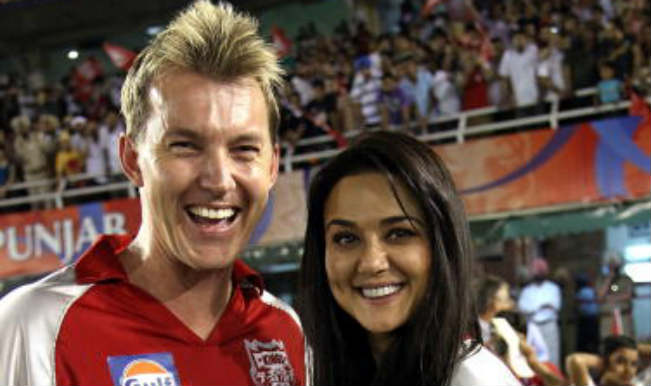 Sorry girls, sexy cricketer Brett Lee got hitched to his girlfriend Lana Anderson in a private ceremony at his Seaforth house in North Sydney. This is the second marriage of the Australian cricketer, who was previously married to Elizabeth Kemp in 2006. They went their separate ways after getting divorced in 2009.
But amidst all these happenings, one person who seems to be nursing a wound of heartbreak is our very own Bollywood babe and Kings XI Punjab owner Preity Zinta!
It was never out in the open whether Brett and Preity were indeed in a relationship or not, but the two shared a soft corner for each other and that was for everyone to see.
After his shocking separation with then wife Liz Kemp, Brett's name was never linked with anyone else other than Preity. During his stay as a Kings XI Punjab player in the Indian Premier League, the two were often seen together partying and hanging around. It was widely speculated that they were in relationship after their frequent dining dates.
Well, now with the announcement of Brett's marriage to Lana, Preity is left heartbroken! By the way, she was also in a relationship with Ness Wadia, businessman and co-owner of Kings XI Punjab.
(Disclaimer: Preity Zinta is not heartbroken but 'pretty' excited for the coming IPL 7)