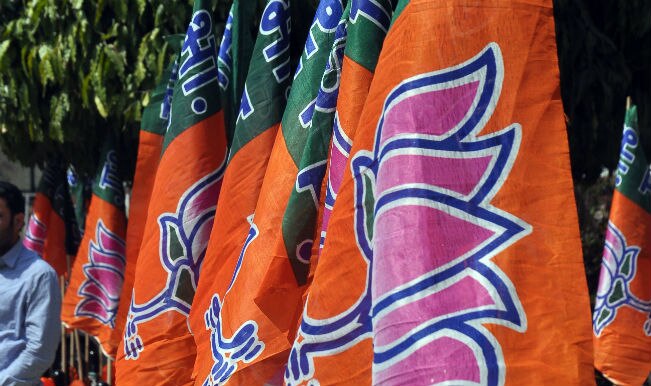 Modi mentioned wife in poll affidavit after SC order on full disclosure Indian express
A day after Narendra Modi mentioned his wife Jashodaben for the first time in an election affidavit, the brother of the BJP's prime ministerial candidate issued a statement, describing the marriage as "child marriage".
Despite 'taint', Sreeramulu hopes to win by mining Modi name Indian express
Three of his MLAs, including a nephew, are in prison awaiting trial for their alleged role in the illegal mining mafia that looted the mineral rich district of Bellary of over Rs 20,000 crore worth of iron ore between 2009 and 2011.
BJP eyeing post-poll allies to reach magic figure
While confident of emerging as the biggest party in the Lok Sabha polls, the Bharatiya Janata Party is banking not only on the popularity of its prime ministerial nominee Narendra Modi but also on gains from its "28 allies" across the country.
United against Modi, Muslim vote splits
The Muslim vote in Delhi has split between the Congress and the Aam Aadmi Party, raising the possibility of Narendra Modi's BJP sailing through most of the capital's seven constituencies, surveys on the ground as voting ended today have indicated.
BJP expells Jaswant Singh's son Manvendra Singh from national executive
The BJP has removed Manvendra Singh, the son of expelled party leader Jaswant Singh and MLA from Sheo in Rajasthan, from its national executive.The party leadership took the decision following complaints that Manvendra was seeking votes for his father, who is contesting as an independent from Barmer after the party denied him a ticket. Jaswant, who is contesting against the BJP's nominee Sonaram Chowdhury, was expelled last month.