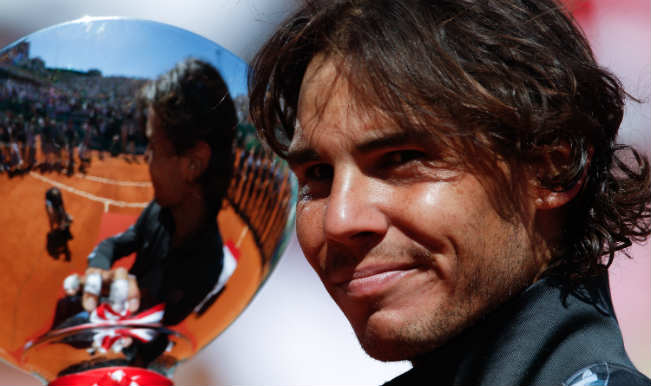 Clay is adobe for the world no. 1 Rafael Nadal, and with eight titles under his belt at the Monte-Carlo Rolex Masters, Monaco is definitely home. Apart from Nadal being the only player in the tennis history to win the title straight eight times, Monte-Carlo Rolex Masters holds more value to the player. It is the overwhelming response he has received in this part of the world, each time he makes a visit to the center court.
Top seeded Rafael Nadal has won the Monte-Carlo Rolex Masters from the year 2005 to 2012. There is unprecedented amount of pressure on the Spaniard, who will wish to start off the clay season with a winning start. As he is defending champion at the next four crucial junctures at Barcelona, Madrid, Rome and then at Roland Garros for the eighth French Open title glory.
This part of the year is described as the 'favourite part' for Rafael Nadal, who seems inevitable on these clay courts.But surprisingly, Nadal does not enter the tournament as defending champion as his eight year winning streak was snapped in the finals by World No. 2 Novak Djokovic and title holder of 2013 Monte-Carlo Rolex Masters.
A fortnight back, Rafael Nadal was crushed by second seed Novak Djokovic in the Miami Masters 2014. This should be fresh in Nadal's mind about the strength of his closest opponent.
Apart from Novak Djokovic, third seed Stanislas Wawrinka who defeated Rafael Nadal in this year's Australian Open final is also close on heels for the Monte-Carlo trophy.
Swiss ace Roger Federer has been handed over the fourth seed. He was defeated consecutively by Nadal in 2006, 2007 and 2008. Roger Federer has been in great shape and showed back the old form. He would be keen on winning his first Monte Carlo Masters title.
The tournament is scheduled to take place between 13th – 20th April.