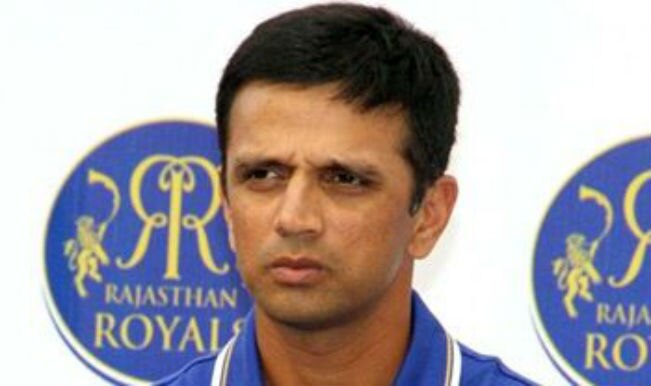 Few more hours to go before the high on entertainment seventh edition of IPL 2014 will kick-start on 16th April in UAE. IPL is equated to the entertainment value, but the people in business understand the seriousness of this tournament. From nail biting finishes to last over dramas, this cash rich tournament can be highly exhausting. IPL 7 is surely not going to be different and in time as such, the mentors come into picture, and prepare for such tough fights. We take a look at the mentors who are assigned the most difficult job of keeping the morale of the team high.
Rahul Dravid
Rahul Dravid, India's most dependable batsman ever to play for the side is leading the mentor's list as he dons the role of mentor for Rajasthan Royals. Known for his calm and composed attitude over the cricketing career, Mr. Dependable is with the 2007 Champions side to make sure their confidence is in top shape. Captain Shane Watson would be expecting a lot from Rahul Dravid in order to taste the past success again. Along with Rahul Dravid, the head coach is former South African player Paddy Upton for the Rajasthan Royals side.
Anil Kumble
Mumbai Indians boasts of the long list of star studded names right from the players to the coaches. From having Sachin Tendulkar as their Icon of the side to bringing in John Wright, India's former coach as their Head coach, Mumbai Indians have gone ahead to sign bowling legend Anil Kumble as their mentor. Banglorean Anil Kumble has been one of the leading Indian bowlers and one of the iconic figures of the Indian Cricket Team, will looks forward to this new role.
VVS Laxman

VVS Laxman may not have been the swiftest of the player but this great man has been one of the most technically sound cricketers to have been in the Indian side. He will be taking on the mentor's challenge for the Sunrisers Hyderabad along with former player Krishnamachari Srikkanth.  It is well known that a player, who can excel in the test cricket, can survive any form of the game. He understands the pressure of a high octane matches after playing several do or die matches for India.
It is great to watch the team owners going for the experience of these legends for the success of their side in the IPL 2014. The contest of supremacy among the former senior players will be eagerly watched.