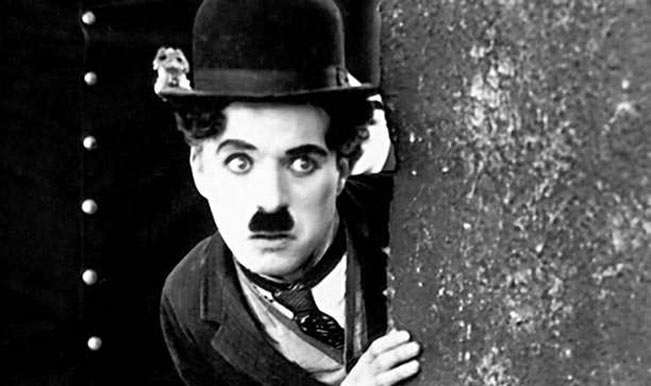 Born on April 16, 1889, Charles 'Charlie' Chaplin started appearing on stage at an early age. When he was 16, he won the part of Billy in a West End production of Sherlock Holmes.
Over the next couple of years, Chaplin made a series of short slapstick films for Sennett's Keystone Company. And this is where he created the character who'd wear baggy pants, a tight frock coat, large shoes on the wrong feet and a black derby hat.
Who was to know that this little clumsy tramp of a character would go on to become one of the greatest creations in the history of cinema? Through this, Chaplin became increasingly successful and in no time was a household name all over the world.
Even today, Charlie Chaplin continues to live in the hearts of many. Everyone celebrates his birthday in some way or the other. Among the many admirers of Chaplin, there's a man called Ashok Aswani who lives in the Adipur district of Gujarat in India. He formed a Charlie Circle Club 40 years ago to honour the tragic comedian. It continues to live on even today with more than 200 members being a part of it.
Every year, on the eve of Chaplin's birthday, Aswani and the members organise an annual parade. It consists of men and women dressed like Chaplin's most famous character. They walk their way through the streets of Adipur performing to Indian traditional songs and mimicking the actor-director's skits. They all believe that every Chaplin movie has a message for the common man and it is found to be of deep relevance even today.
In fact, this year, a very special guest from Canada is set to join the Charlie Circle Club in this event of festivity. Jason Allin, a performer especially known for his impersonation of Charlie Chaplin has travelled to Adipur to join the Charlie Circle Club's celebration of Chaplin's 125th birthday and the 100th anniversary of his first film appearance. "I'm so excited and honoured to travel to Adipur to celebrate this special year for Chaplin fans," says Allin.
Charles Chaplin died in Switzerland on December 25, 1977. He truly is a worldwide icon and one of the most important figures in the history of the film industry.