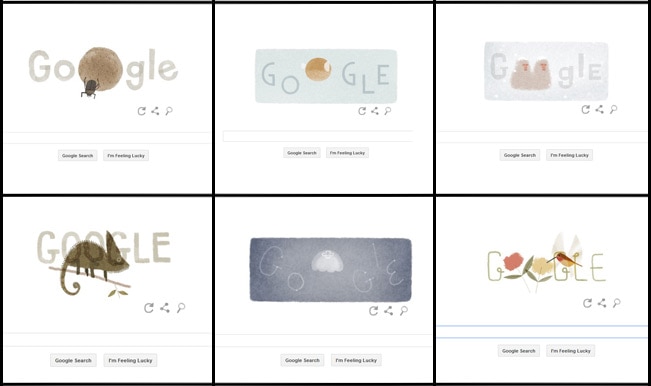 Google doodle's are something we all look forward to! Google never seizes to amaze us with its awesome doodles for major events all over the world. On this Earth Day, Google has come up with an interactive doodle. The doodle has host of animals from parts of world, wishing the viewer 'Happy Earth Day'
First ones to wish is Rufus Hummingbird feeding the nectar from flowers using a long extendible tongue. These birds are known as the master fliers of the bird kingdom!
The next in line is is a pair of Japanese macaque, also known as snow monkey, who huddle together in the snowy landscape. After the snowy landscape, a beautiful moon jelly fish floating the sea wishes you 'Happy Earth Day'. The next to wish you is the cute Puffer fish which rotates in the Google logo. Then comes the creepy veiled chameleon, also known as Yemen chameleon, which is climbed on a branch of a tree. The last but not the least, is the Dung Beetle that crawls on your screen and wishes you!
Google has incorporated representatives from animal kingdom  to celebrate Earth Day!