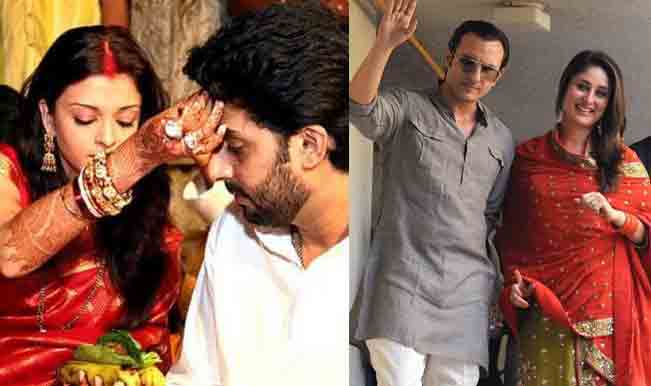 The announcement of Rani Mukerji getting married to long time beau Aditya Chopra hit the world as if the next Indian government has been elected before time. Our fixation with celebrity marriages and their personal life has only escalated with times. The typical questions of them being married or not married. And if marriage has taken place, then the question arises of where, how and why. Then we jump to the honeymoon destination and finally to what is the status of them being parents.
Well, the celebrities are treated as demi-gods and with the paparazzi culture pretty much evident in the Indian scenario, their personal life is all the more hyped.  One would remember the leaked holidaying pictures of Ranbir Kapoor and Katrina Kaif gave a lead to their forthcoming marriage announcements. Or when Abhishek Bachchan and Aishwarya Rai broke their engagement news to the world, the entertainment media went into tizzy with 24/7 coverage of when they met, which song should be played in their sangeet, did she marry a tree before Abhishek Bachchan. There were too much of speculations and assumptions that were doing the rounds.
Our fixation over the smallest details like the wedding guest list, that in return gives more of fodder to churn out topics like cat-fights, alleged affairs like in case of Shilpa Shetty's marriage. It was supposedly reported that the Big Brother winner got upset when the band played songs of her ex Akshay Kumar on the wedding day. There is nothing wrong with being happy seeing the favourite celebrities get married, but going all gaga-over it seems a little overstretched.