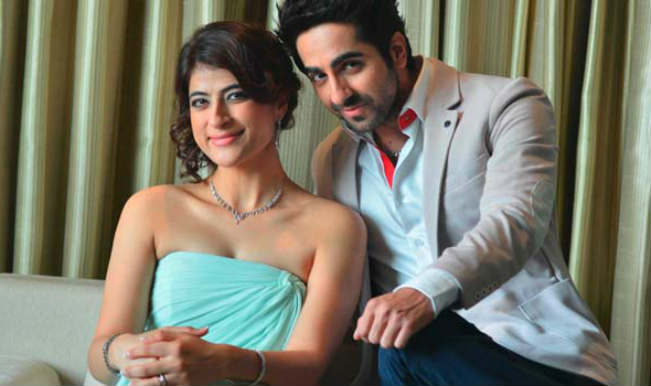 Ayushmann Khurrana has turned dad for the second time! This time, he is blessed with a baby girl! There were no boundaries to this young actor's joy when on Monday his wife Tahira delivered their second bundle of joy. His first son Virajveer, was born in the year 2012. Now the entry of of this cute lil baby girl completes Ayushmann's family!
Ayushmann who is just 29 years old, turned a father at a very early age. He says that he has learned humility from his mother, chivalry from his wife and now he will learn compassion because of this little angel! Ayushmann whose latest release was 'Bewakoofiyan' starring Sonam Kapoor, is now is working on three period films this year.Starting with 'Dum Laga Ke Haisha' which  is set in the '90s, Shoojit Sircar's football film with John Abraham and 'Bombay Fairytale' is the biopic of Shivkar Bapuji Talpade who built and flew India's first unmanned aircraft in 1896.
With arrival of a baby girl and with three anticipated films in his pocket, Ayushmann is on a roll!
Congratulations to this VJ turned actor and his wife Tahira !