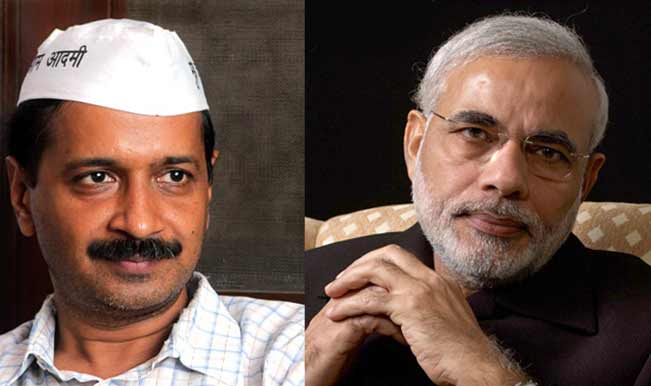 Varanasi may not be facing its toughest battle but the developments around oldest city on planet are nothing less than Peeply live. Narendra Modi was announced as a contestant sidelining senior BJP leader Murli Manohar Joshi, Mukhtar Ansari's dramatic withdrawal from battle, Arvind Kejriwal's announcement to lock horns with BJP prime ministerial candidate and recently rumors around Priyanka Vadra Gandhi contesting against Kejriwal and Modi, would have galvanized battle to any extent.
BJP at its best is still trying to crack a deal with Bismillah Khan's family or sometimes they have been rumored to hover around Pandit Deen Dayal Upadhya's son. Modi and his supporters had declared their victory to give a narcissist pitch in a poll, but what matters in the Varanasi is not just a mere win.
This constituency on the saffron party's behest is an acid test for Modi's wave outside Gujarat. Narendra Modi's victory would be measured much on a scale of sweeping polls.
Today is another D-Day in 2014 electoral battle of Varanasi Constituency. AAP convener and Former Chief Minister of Delhi, Arvind Kejriwal would be filing his nomination today. Forty five year old, Kejriwal who had led his fledgling AAP to a spectacular victory in the Delhi Assembly polls in December last year, has been trying to replicate the successful Delhi campaign model here by holding scores of roadshows and corner meetings across Varanasi. AAP must be blessed this time with the minority votes not just in Varanasi but on pan-India level.
The BJP is expecting a turnout of one lakh people when its prime ministerial candidate files his nomination on April 24th. In an interview with Economic Times BJP spokesperson Navin Kohli said, "For the 24th, we are prepared for any number of people beyond basic expectation of our imagination. The turnout will only be slightly lesser than that found during Diwali or Holi. The cultural and ethnic Varanasi is on poll festival Mode."
A more than 2-km-long road show, brief public addresses from atop his car and a few helicopter visits for garlanding statues will comprise Modi's much-hyped nomination filing exercise. Already a media facilitation center has been developed in Varanasi which is going to face polls after three weeks on May 12. The reservations in city's plush hotels are already full. BJP known for its propaganda methods has lined up various events thus attracting even international media.
Ironically Purvanchal in the history of Indian elections has given six Prime Ministers to India. In 2014, it would be tallied to seven, but in past the voters in their respective constituencies have struggled for a better life since independence. Everyone eyeing Modi victory is to trust his act-of-implement attitude not just for Banaras, Purvanchal but for the whole India.
The much hyped Banaras constituency is a melting pot of India's identity. How much substance is there in Modi's wave? The country will witness a defiant reply on May16.